Multifamily Website Tips and Tricks to Keep Renters Engaged
by Caitlin Golden, on Jan 7, 2022 9:00:00 AM
Between videos, virtual tours and chatbots, website design can give multifamily marketers a collection of features to build their marketing strategy and help keep prospective renters who are visiting their website engaged.
Over 70 percent of renters are shopping for their next apartment online and the website is their first look into a multifamily property. It is crucial now more than ever to pay attention to website design and to how you can make the prospects journey even more seamless.
So what multifamily website tips and tricks can you use to keep prospective renters engaged on your website? Below we break down some of the most important design aspects to consider when giving your multifamily website a refresh for the new year.
4 Multifamily Website Tips and Tricks to Increase Engagement
Guide the Prospects Journey
The primary goal of any multifamily website is to convert those leads into leases. Whether the community is still under construction or you are just trying to fill in those vacant units, when renters come to your website you should have a design that guides them through the entire process.
Start with displaying a virtual tour right on your homepage. This can make it easy for renters to view the property on their own terms and at their own pace. Virtual tours can not only include stunning photography of your property but you can also include floor plans that help show what units look like.
Continuing to guide the prospect through the journey doesn't end at a virtual tour. You can make your multifamily website help streamline the entire leasing process as well.
Giving the options of scheduling an in person tour, showing rental prices and even allowing people to lease a unit right from the website can help convert more leases especially because virtual leasing is starting to become the norm in the industry.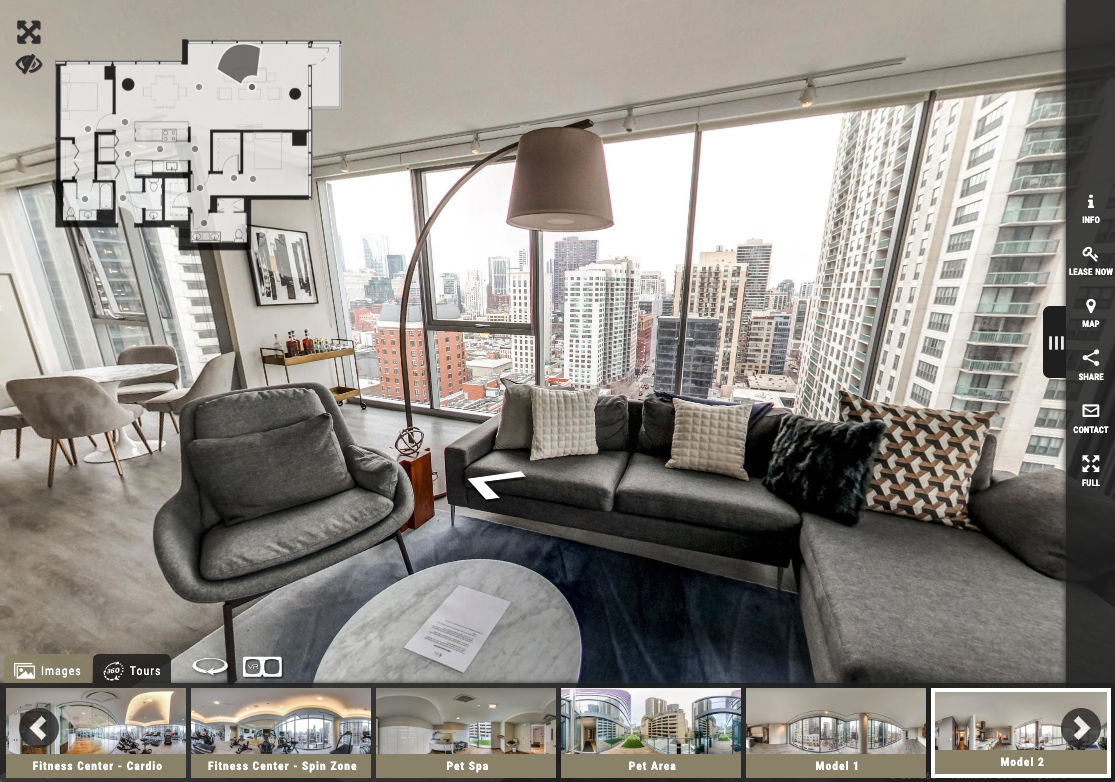 A Great SEO Strategy
SEO is a pillar of a strong and successful website. When it comes to your multifamily website it's not just about putting attractive content on the page but the right type of content.
A recent study showed that virtual tours boost clicks on websites by 40 percent, but videos and other visual content are only one part of SEO. Written content should be well thought out and helpful to the visitor.
Including keywords that pertain to relevant searches can help show your website as one of the top ones among Google and other search engines. Keywords like, virtual tours, generate a lot of searches these days, so think about including more relevant keywords along with that.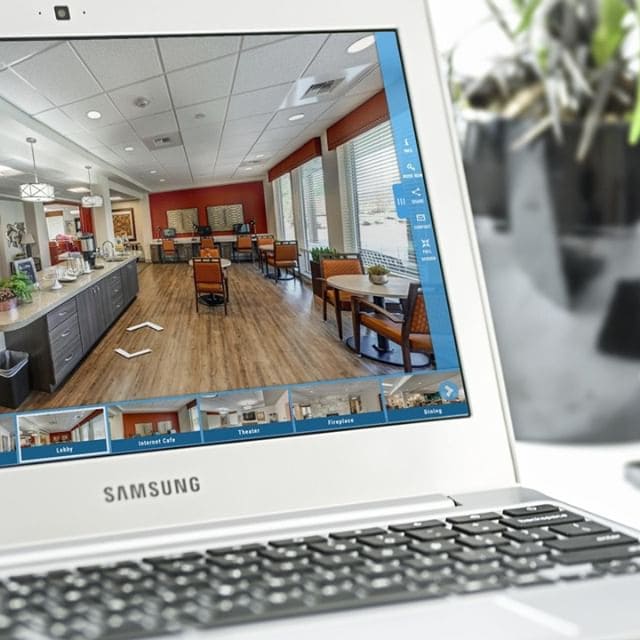 Accessibility For All
Another great multifamily website tip is making it accessible for all. Make sure your multifamily website is easy to navigate is keeping visitors on one page rather than bouncing back and forth for information.
Having a website set up to where you can view still photos, a floor plan and then the most important part, a call to action right below that can make the process easier on your visitors.
Excellent images and videos are hugely important to help make your website more accessible, but also realizing that some people may not be able to see those images is something multifamily communities should consider when creating the website. In fact 26 percent of adults in the U.S. have some type of disability and 4.6 percent have a type of vision disability.
Creating a website that is accessible for all can really help to increase leases from all leads that come through the website.
Keep Everything Mobile Friendly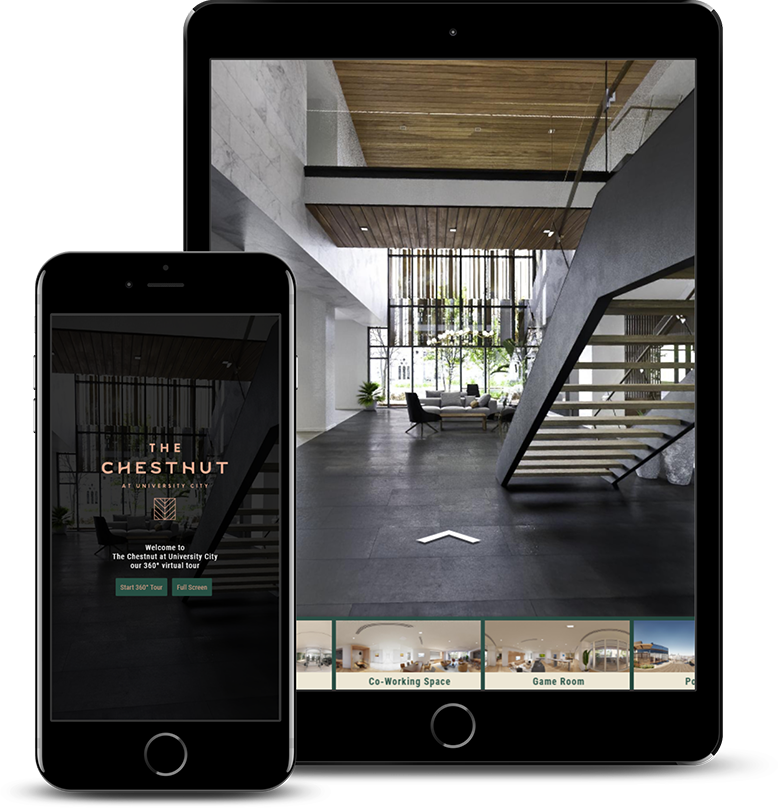 Technology has made it possible for people to access the internet wherever they are using whatever device they have. Making sure your website is mobile friendly can help drive more leads and visitors to your website.
A study found that 48 percent of people believe that if a website doesn't work properly on a mobile device the company simply doesn't care about their audience.
Ensuring that a community's website works well on mobile devices can provide further reach to people because nowadays most people access the internet on their phones.
If you're looking for more multifamily website tips and tricks to help keep prospective renters engaged, contact our sales team today!
LCP360 is a National Digital Marketing company located in Chicago specializing in photography, virtual tours, 3D renderings, video animations, virtual staging, and floor plans. LCP360 offers multifamily, senior living, and many other real estate industries a creative and innovative way to showcase space. By combining the best technologies from web marketing and panoramic photography, LCP360 has developed a best-in-class virtual tour web application that lets renters virtually tour a property from any location.