5 Virtual Leasing Tools to Save Your Leasing Team More Time
by Caitlin Golden, on Nov 12, 2021 9:00:00 AM
Before the pandemic, the idea of virtual leasing was just that, an idea. But the pandemic shifted the entire landscape of the multifamily industry and properties had to figure out how to fast track their virtual leasing strategy, and in some cases, go remote completely.
Virtual leasing has always been present in the multifamily industry, but over the course of a short period, it's become a standard practice for leasing.
We've compiled a list to help know what virtual leasing tools are the best for your community to help save your leasing team more time and convert more leads.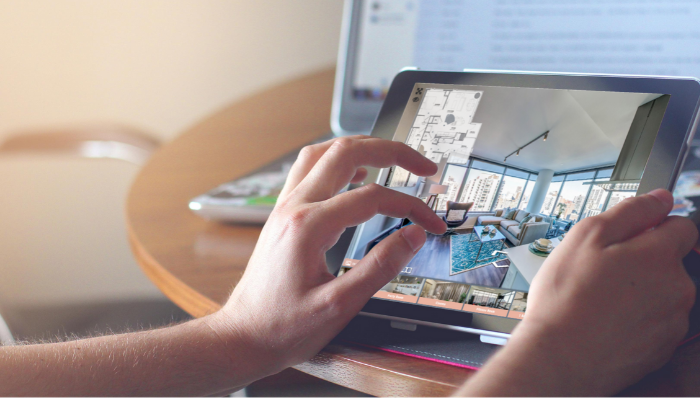 1.

Don't Miss a Lead with Leasing Chatbots

Chatbots are becoming more popular in the multifamily industry. They provide important answers to the most frequently asked questions prospects are asking about your community. Implementing chatbots can really help streamline your leasing process.

Chatbots can even sync with your leasing calendar, so not only will they help provide more information to prospects, but once their questions are answered, the prospect can schedule a leasing appointment at any time, whether your leasing office is open or not. Chatbots are a 24/7 technology tool that turns your website into a complete leasing platform, even while your leasing agents are away giving tours or out of office.
2.

Stay Organized with a Multifamily CRM

One of the most critical tools for virtual leasing is having a quality multifamily CRM system. A CRM system allows you to track all of your incoming leads and gives your leasing team a quick and easy way to manage, view and respond to each prospect.

Being able to track your leads through the entire process will help your on-site team to make sure they follow up with the leads. Some of the advanced platforms even allow for scoring the leads that come in. This can reduce the time your leasing team spends on prospects that aren't viable for your community, allowing for more time for those prospects who are serious about living in your community.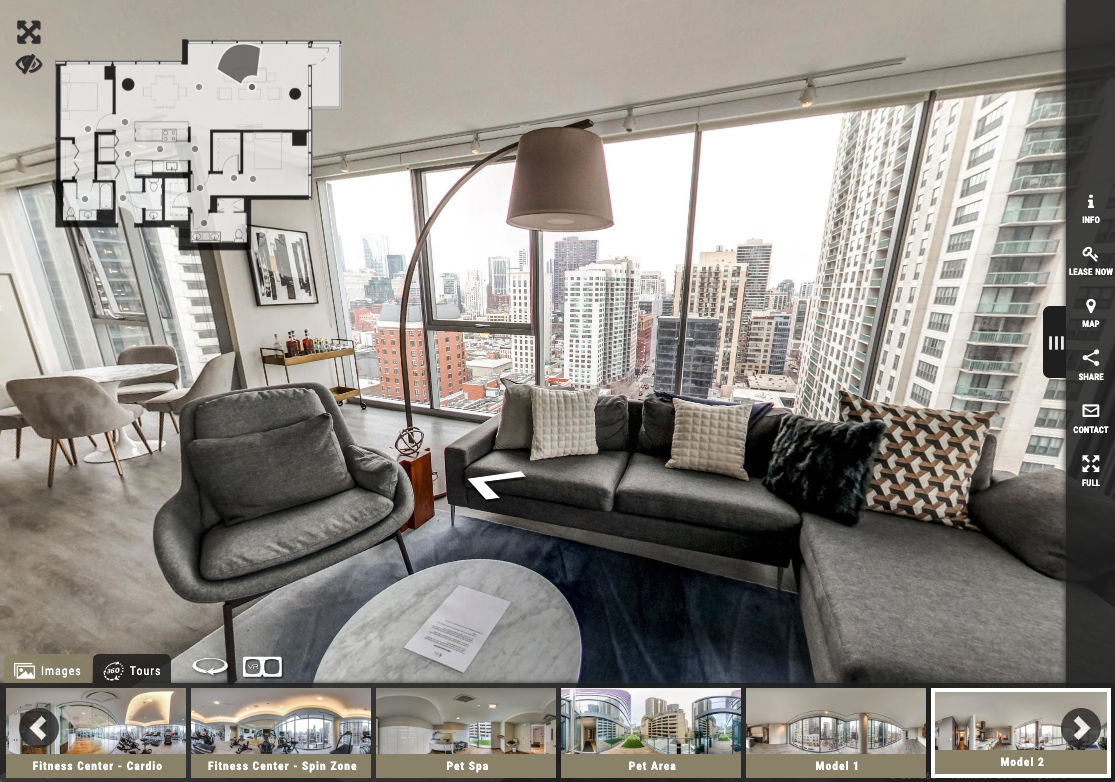 3.

Virtual Tours Have Proven to Shorten the Sales Cycle

When the leasing process is virtual, virtual tours are a must have. Virtual tours can be built right into your website, making it easy for prospects to view. A self-guided virtual tour puts the experience right in the hands of the prospect so they can tour your community whenever it's convenient for them. They can view the tour and make decisions about the property, amenities and the units.

Ultimately, virtual tours shorten the sales cycle immensely by being more than a self-guided touring tool - virtual tours are also perfect research tools so renters can narrow down their options quickly and make a final decision faster.

On LCP360's virtual tour platform, Panoskin, you have the option to add a contact button on the right side as well. It's important to not let a virtual tour stand alone and make it simple for prospective renters to take action after viewing the tour.
4.

Increase Engagement With Video Marketing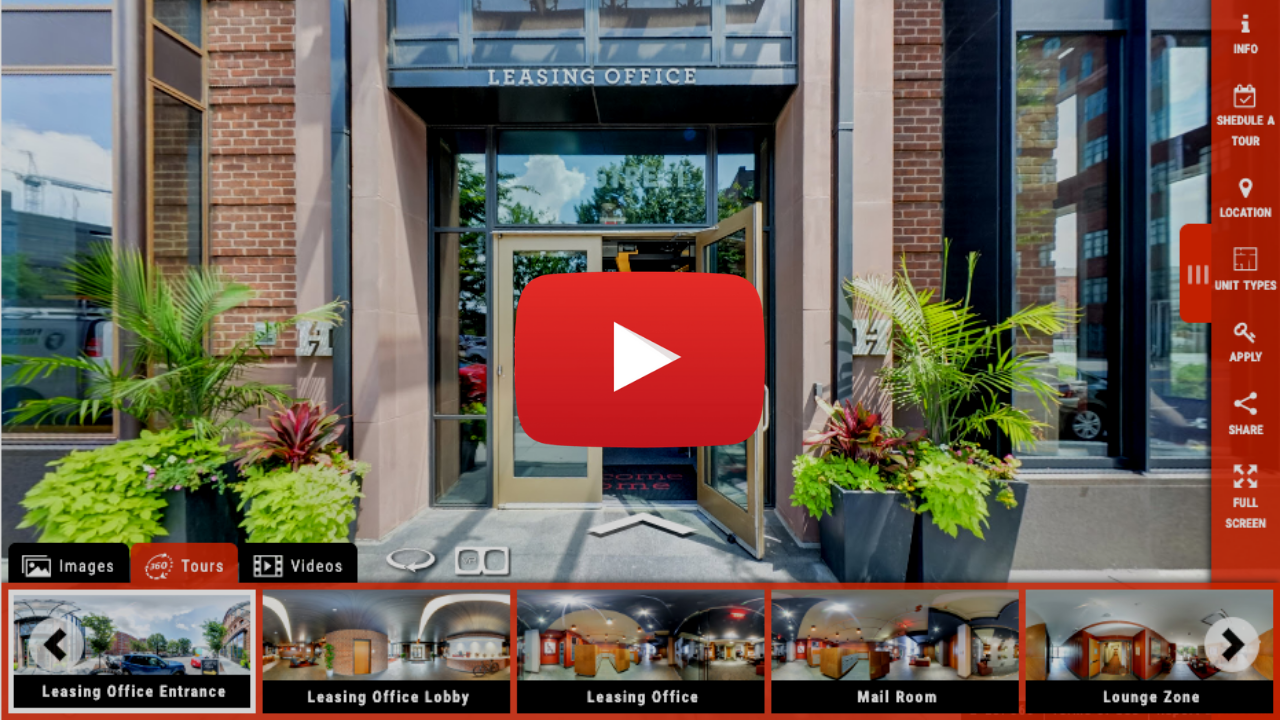 If you aren't already leveraging video marketing for your virtual leasing strategy now is the time to start. Video can be an incredibly effective marketing tool. Whether you have a walk-through of your property, a 3D animation video or testimonials, sharing videos on your website can help you leverage more leads.
In fact, on average a user spends 88 percent more time on a website that includes videos. Videos make your website easier to understand and give prospects the opportunity to learn even more about your property.
5.

Renderings, Photography and Virtual Staging, Oh My!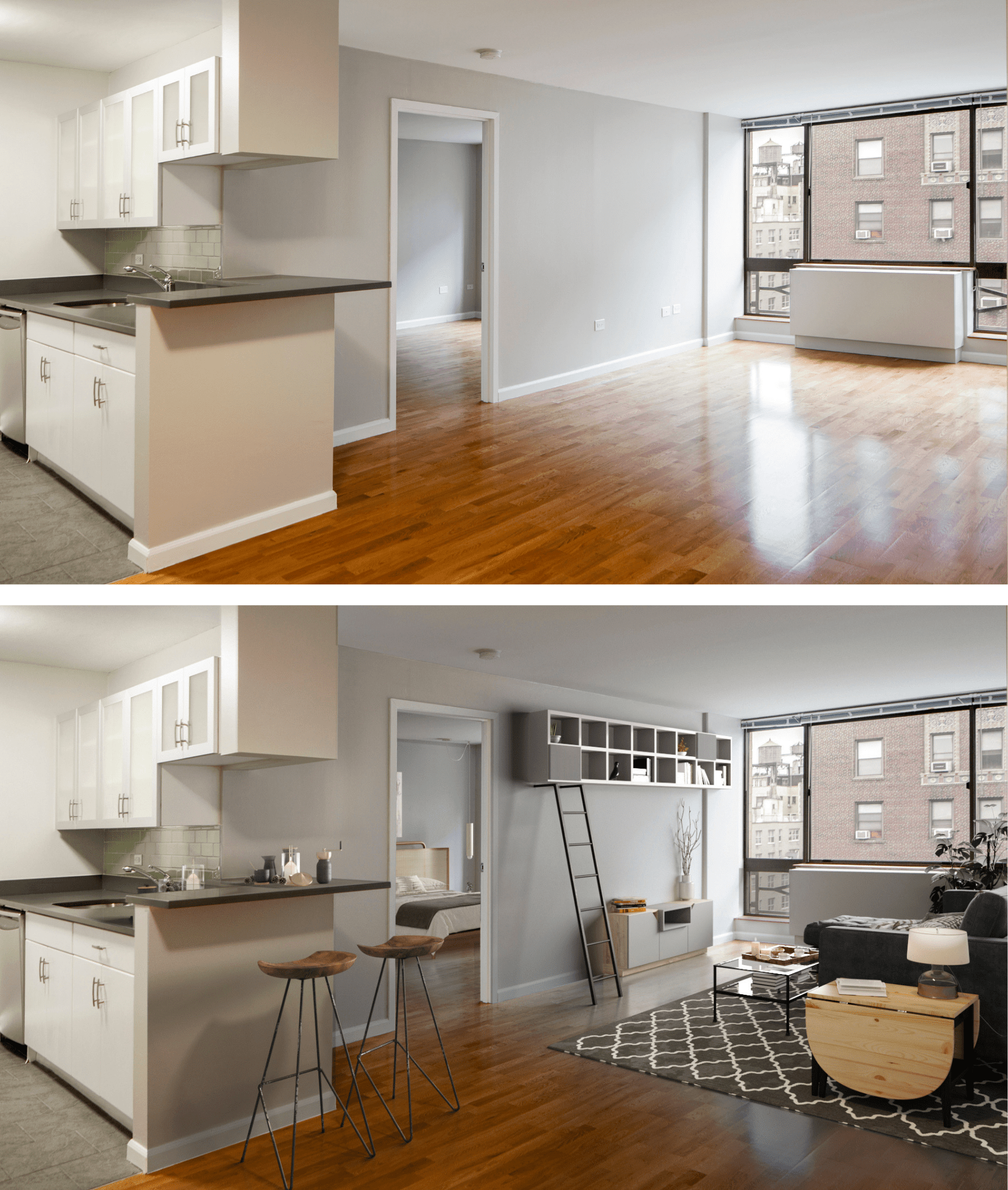 It's important to include multiple types of digital content for your prospective renters to view. If you want to have a complete virtual leasing experience to help save time for your on-site team, offer viewers every type of digital content so they can really feel like they got the entire view of your community.
Multifamily Photography and renderings can help take the place of a traditional showing. Maybe you have renderings of a property that's still in the construction phase, or high-resolution photographs of your long list of amenities.
Virtual staging of your apartments is a key element in digital content. If you really want to convert those leads into leases make the prospect easily view what it would look like to live there. Providing your units with virtual staging can help people view the amount of space the unit has and also what their own belongings will look like in the space.
If you're interested in learning more about what virtual leasing tools can help your property, contact our sales team today.
LCP360 is a National Digital Marketing company located in Chicago specializing in photography, virtual tours, 3D renderings, video animations, virtual staging and floor plans. LCP360 offers multifamily, seniors living and many other real estate industries a creative and innovative way to showcase space. By combining the best technologies from web marketing and panoramic photography, LCP360 has developed a best-in-class virtual tour web application that lets renters virtually tour a property from any location.