4 Reasons Virtual Tours Need To Be a Part Of Your 2022 Marketing Budget
by Caitlin Golden, on Jul 19, 2021 8:15:00 AM
Budget season is here for the real estate industry and you are probably thinking about what your 2022 marketing budget will consist of. Prepping for next year's leasing opportunities can bring a lot of questions about what to include. But one thing you should absolutely be including in your marketing budget is virtual tours for your communities.
Virtual tours can make all the difference in marketing real estate.
In fact, real estate listings get 87 percent more views when they have a virtual tour.
If that doesn't convince you that virtual tours are a must in your marketing budget, here are four more reasons why you should include them.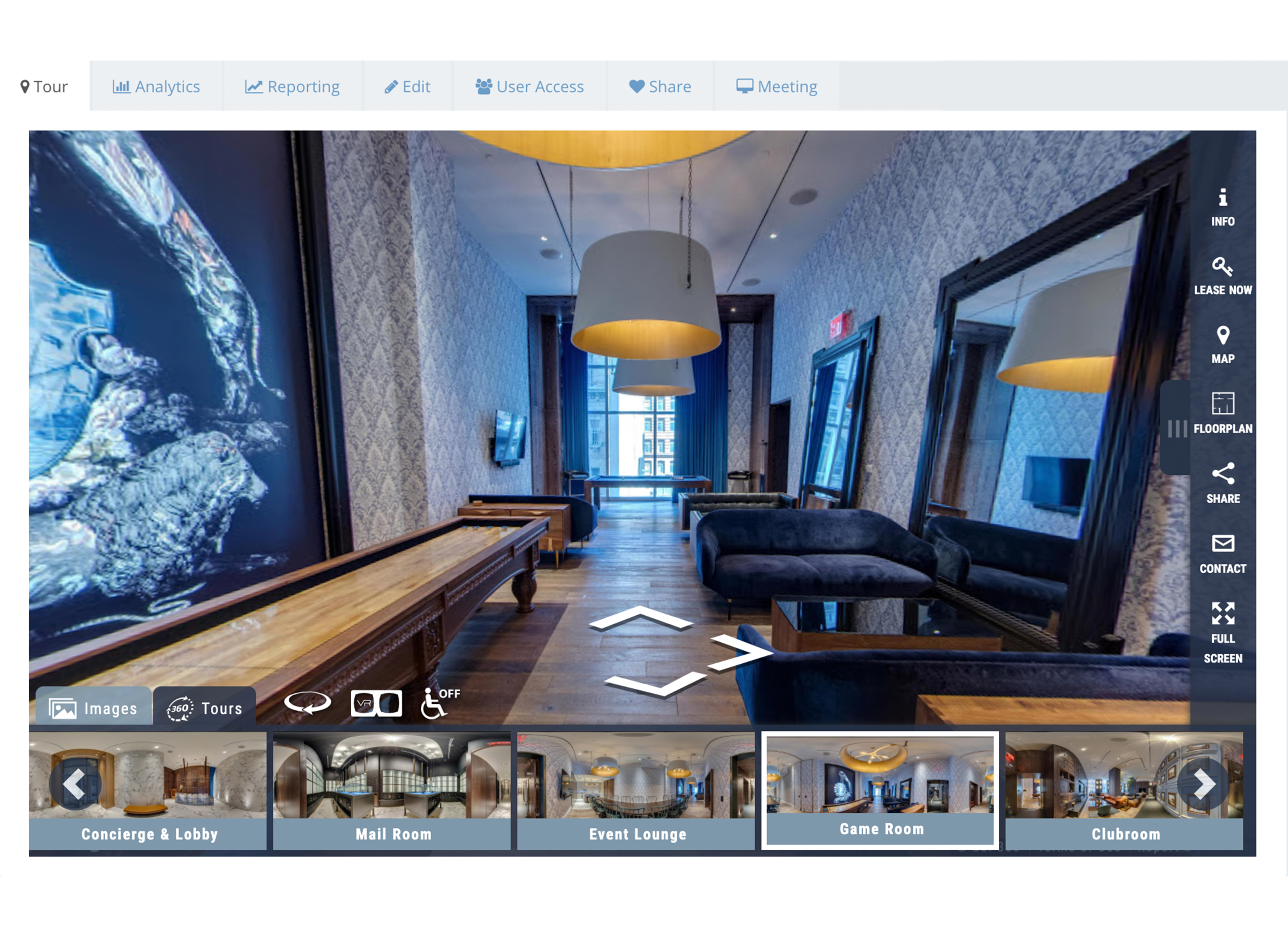 1. Your Audience is Online. Your Community Should be Too.
It's no secret that in today's world, everyone does business online. And when people are searching for a new place to live, they will almost always go to a property's website before they even consider viewing it in person.
According to the National Association of Realtors, millennials are the largest generation of homebuyers in the market right now, 81 percent of older millennials found their next home using a mobile app and 47 percent of Gen Xers looked online for properties as a starting point.
Putting your virtual tours online, whether that be embedding it onto your website or posting in on your social channels, provides a strong online presence. The majority of consumers make their purchases online and having the virtual tour available to them will incentivize them to choose your property over another one.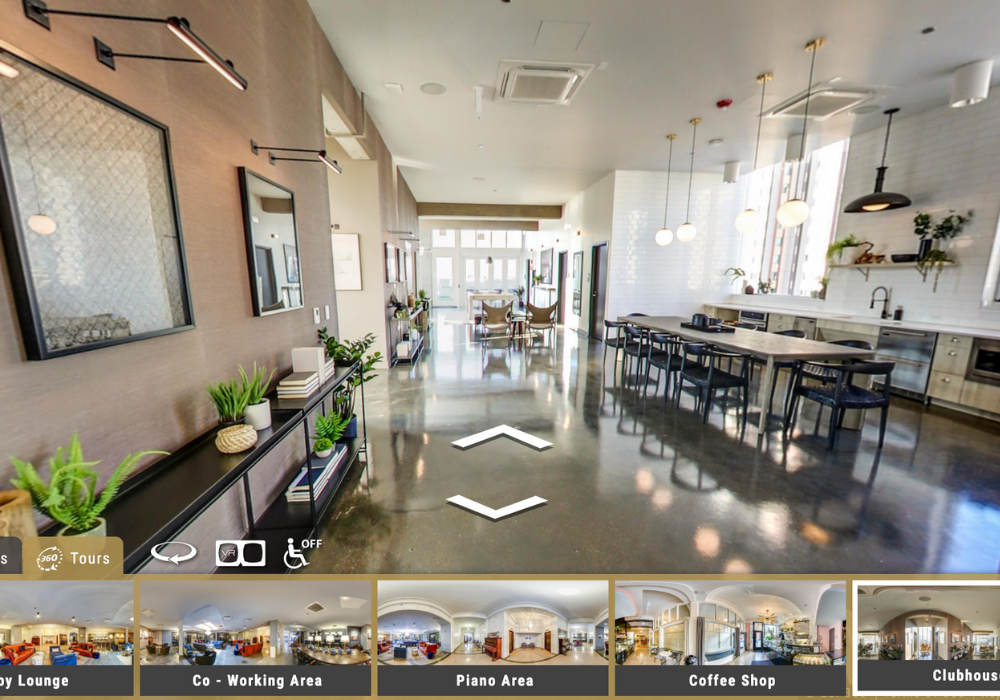 2. People Want More Visuals
It's hard to stand out in such a saturated market today, and the competition is tough. So why not use your marketing budget to the fullest extent by making sure your digital content is the most visually appealing?
Over 50 percent of consumers say they prefer video over any other type of content, according to a study done by HubSpot Research.
By giving prospects a virtual tour up front, they don't have to wonder what it would be like to live in your community. They can experience it for themselves right from their computer. With LCP360's virtual tour technology, Panoskin, you can have all your digital content in one place to show prospects. That includes: video, photography, 360 scenes, floor plans and so much more.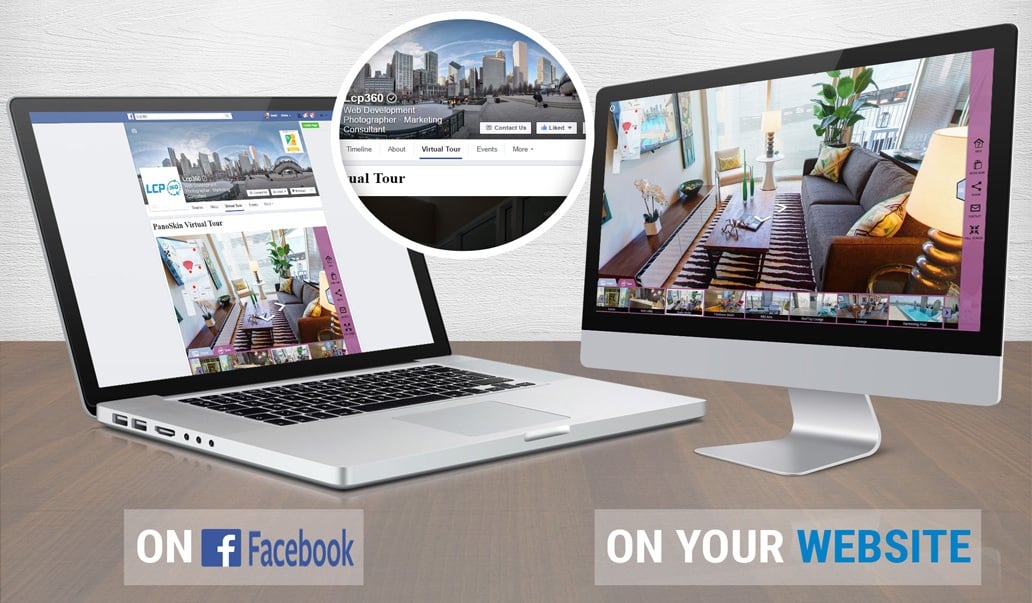 3. They Can Be Leveraged Everywhere
Virtual tours can be utilized in all of your digital marketing and can be effective sales tools. Making them a part of your marketing budget can help you from spending money on other assets when you have a virtual tour that can be used during sales presentations, on your website, social media and other areas.
A Panoskin virtual tour can be integrated with multiple Internet Listing Services including; Apartments.com, ApartmentList, Zumper, ApartmentSeach.com and many others. It's easy to integrate and can help increase lead generation and streamline the leasing process.
Virtual tours can also be used on your property's website. Websites with an embedded virtual tour show people spend 5-10x longer on that website. It's the easiest way to make sure people find your tours by placing it right on your homepage.
There are plenty of other ways to include your virtual tour in your marketing strategy. You can link your virtual tour to your marketing emails, this makes it super efficient to show prospects a specific community. You can also share your virtual tours on your social media. With people searching online for your property and using social media to understand more about your community, having a virtual tour for them to review is incredibly convenient.
Panoskin virtual tours can be utilized everywhere. You can watch them on cell phones, tablets, you can have them playing on a loop at your leasing office. They can really exist anywhere that you want people to view them.
When looking at your 2022 budget, you want to make sure you're carefully considering your ROI. A virtual tour not only will display 360 images, but may also allow you to incorporate many other types of media for your digital marketing efforts.
On average website visitors spend three minutes on a Panoskin virtual tour, which means more time spent on your website.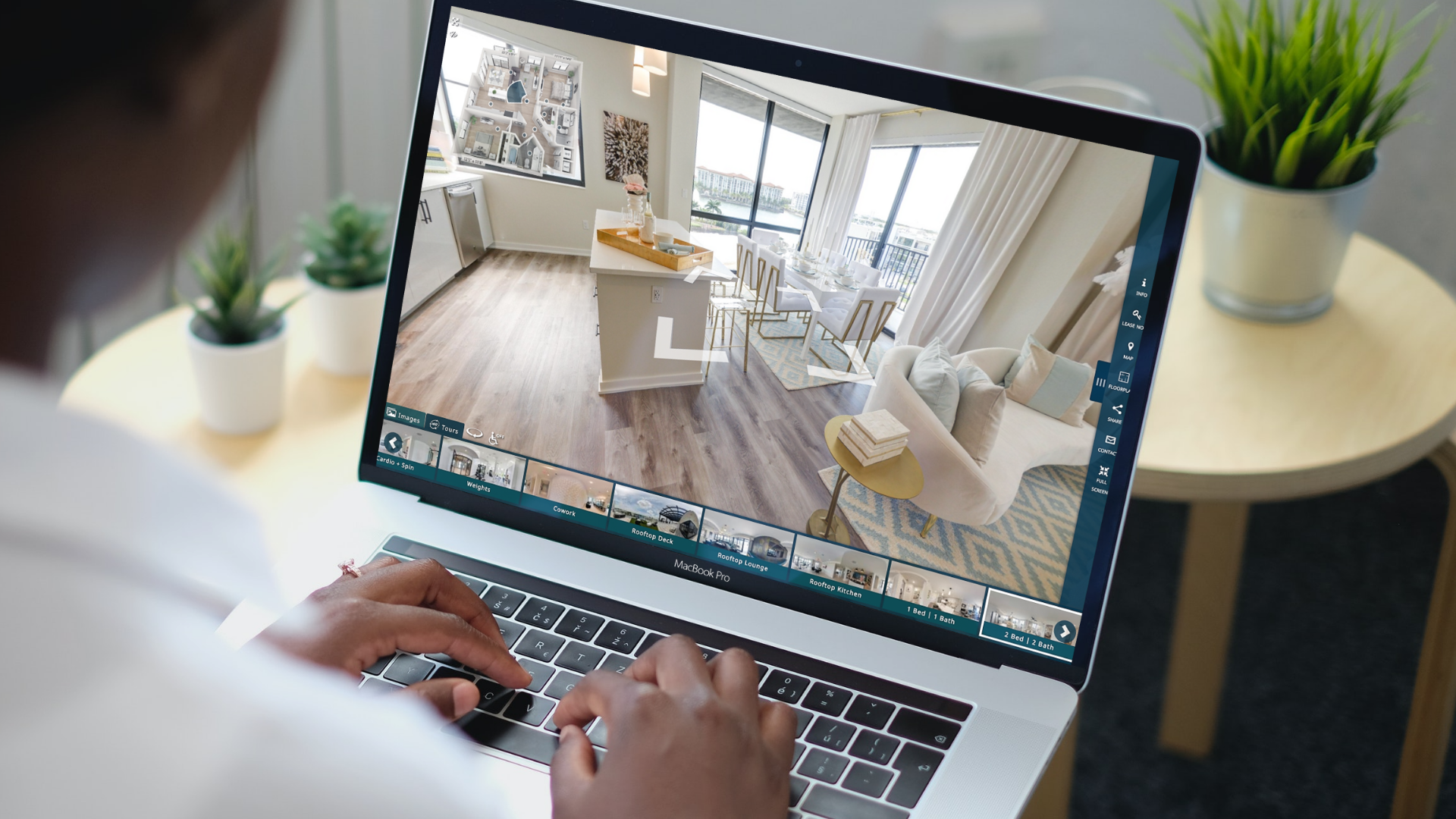 4. Make Virtual Leasing An Option
Even before the pandemic, virtual leasing was becoming popular, and now it is here to stay. And virtual leasing solves far beyond the challenges of prospects staying home. Consider your out-of-state prospects who may not have the means or time to travel to see your community in person.
Virtual tours aren't only actively getting more prospects to your website to view your community, they are also helping getting leases signed.
Zumper found that 72 percent of renters would sign a lease sight unseen if it had a virtual tour and 90 percent would be more interested in a leasing if it had a 3D tour over one that didn't.
If you weren't sure about making virtual tours a must of your 2022 marketing budget, it's been made clear now that they provide exceptional benefits. Including a virtual tour in your marketing budget will help you out in a competitive market and fill those vacant apartments.
LCP360 is a National Digital Marketing company located in Chicago specializing in photography, virtual tours, 3D renderings, video animations, virtual staging, and floor plans. LCP360 offers multifamily, senior living, and many other real estate industries a creative and innovative way to showcase space. By combining the best technologies from web marketing and panoramic photography, LCP360 has developed a best-in-class virtual tour web application that lets renters virtually tour a property from any location.