Leasing Agents: 3 Reasons to Learn How to Create Apartment Virtual Tours
by Caitlin Golden, on Jan 24, 2022 9:00:00 AM
Leasing agents are ever adaptable to the constant changes happening within the multifamily industry. Between virtual tours and virtual leasing becoming the norm, the question then becomes, should leasing agents learn how to create apartment virtual tours on their own?
We've already seen the impact virtual tours have had on the industry. In fact, websites with virtual tours receive 5 to 10 times longer views than those without. As for virtual leasing, 69 percent of people say they would prefer no-contact solutions to continue well beyond the pandemic.
But what is the advantage to leasing agents creating virtual tours on site? What is the benefit to leasing agents adding "content creator" to their resume?
Below we break down some of the reasons why leasing agents should learn to create apartment virtual tours.
1.

Understand Virtual Tour Processes More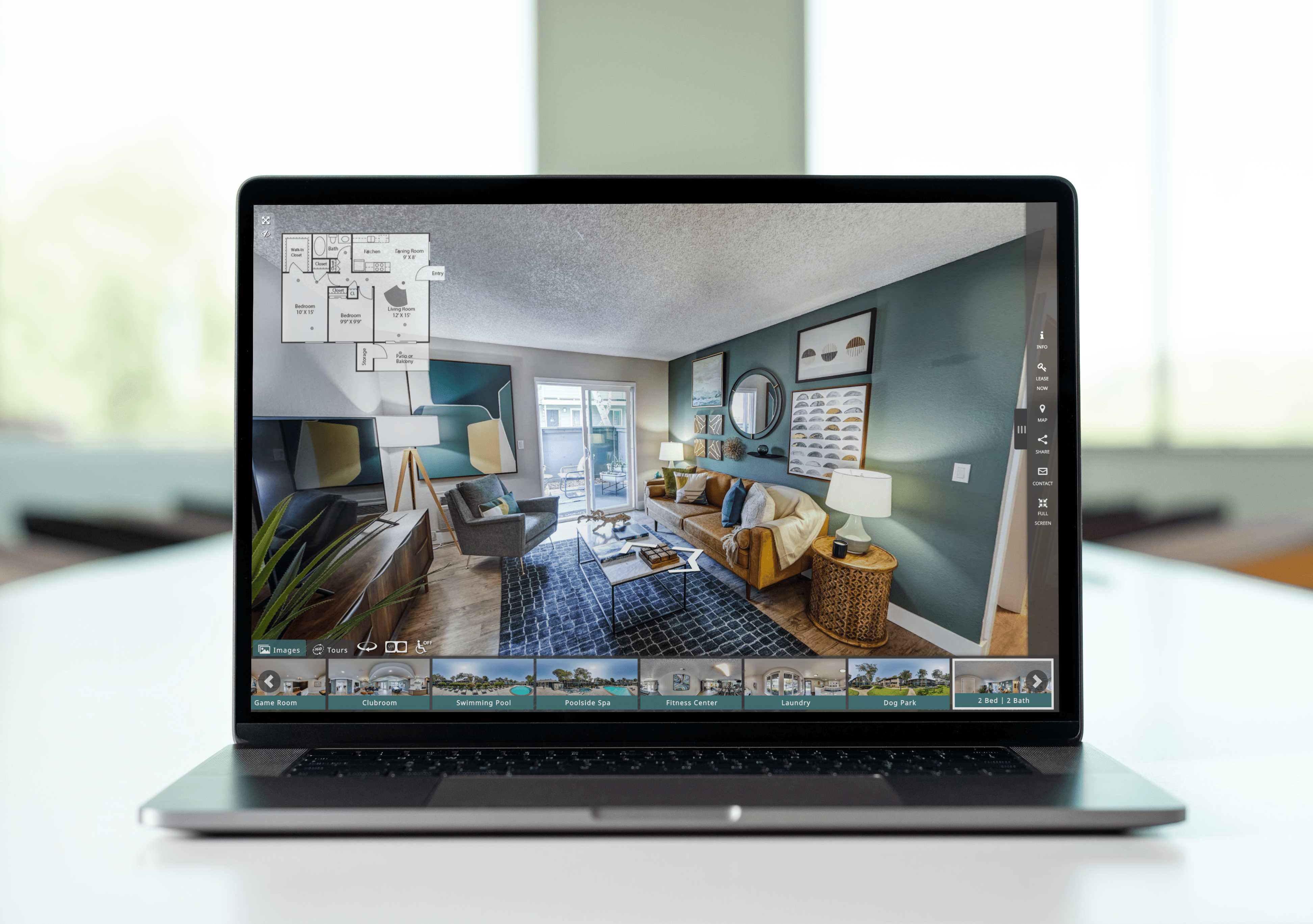 When leasing agents learn to create apartment virtual tours on their own, they learn about the software the virtual tours use. Let's say you already have a professional virtual tour on your website for prospective renters to view, and it's doing great.
But what if you want to update your virtual tour with vacant units or a newly refinished common room. When your leasing agents know how to use the software and create a tour on their own, they are able to represent the property better to potential residents.
When looking for your next place to live, who better to talk to than the person who helped create the virtual tour of the property? This gives leasing agents an advantage when they meet with prospective residents. Not only can they walk them through the virtual tour, but any questions that come up about space, available units or amenities, your leasing agents will be able to answer quickly and thoroughly since they had a hand in capturing those spaces.
2.

Create the Right Type of Virtual Tours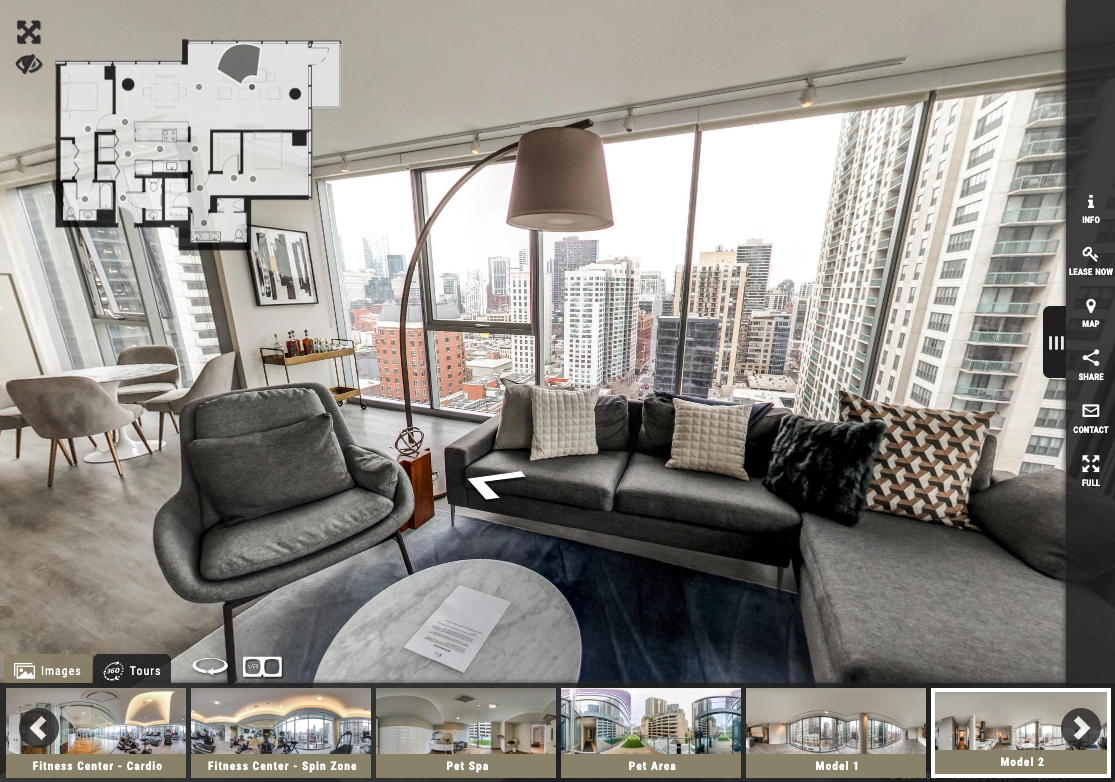 Most multifamily properties have some type of virtual tour, whether on their website, posted on social media or listed on an ILS. Between 3D virtual tours, video tours or a 360 virtual tour, communities are giving prospects ways to view the property without ever having to visit in person until move-in.
Take it one step further by having leasing agents learn to create apartment virtual tours of specific units. When units become available communities can't always post a full 360 virtual tour for prospects to view. They can help supplement it by using photos, but a 360 virtual tour can make a huge difference.
Renters want to see real time availability of units when they are on the search for their next home, and having leasing agents taking part in the marketing of the community and helping to create virtual tours of those units can help speed up the sales process of those vacant units.
3.

Add Virtual Tours to Listings Quickly
For leasing agents, virtual tours are a great way to introduce potential residents to the community. Creating an apartment virtual tour for the community's website can bring many advantages. When leasing agents create apartment virtual tours,, they have the luxury of offering this content quicker than having it done as a service.
Adding virtual tours to websites has shown to increase engagement, help prospects make a decision and give an advantage over other competitors who may not have virtual tours on their website. If leasing agents can add virtual tours quickly, they can engage prospects faster online.
Videos have already proven to be an effective asset to increase engagement, in fact on average a user spends 88 percent more time on a website that includes videos. Imagine if your leasing team was creating apartment virtual tours and instantly uploading them.
But, it's not just about getting prospects to spend time on the website. Virtual tours are an important part of the leasing process. Having your leasing agents learn how to create apartment virtual tours on their own can help them to sell your property and convert these leads to leases.
Ultimately virtual tours help to shorten the sales cycle and when your leasing agents are experts in the virtual tours themselves, they can help to show prospects what it's really like to be at that community and help them make a decision about living there.
If your community is looking to add virtual tours to your website contact our sales team today to learn more.
LCP360 is a National Digital Marketing company located in Chicago specializing in photography, virtual tours, 3D renderings, video animations, virtual staging, and floor plans. LCP360 offers multifamily, senior living, and many other real estate industries a creative and innovative way to showcase space. By combining the best technologies from web marketing and panoramic photography, LCP360 has developed a best-in-class virtual tour web application that lets renters virtually tour a property from any location.