Experience the Best in Virtual Tours
Elevate your leasing with cutting-edge technology to convert more leads to leases.
TourBuilder is a feature-rich visual media platform that makes it easy for real estate marketing professionals to create, store, organize, and track the performance of their digital content.

The Complete
Virtual Tour Experience

TourBuilder Pro is a professionally-captured virtual tour focusing on visual elements that tell your community's unique story.
Utilize a team of expert photographers across the nation
Create an immersive virtual tour of your entire community
Generate the best possible experience for prospects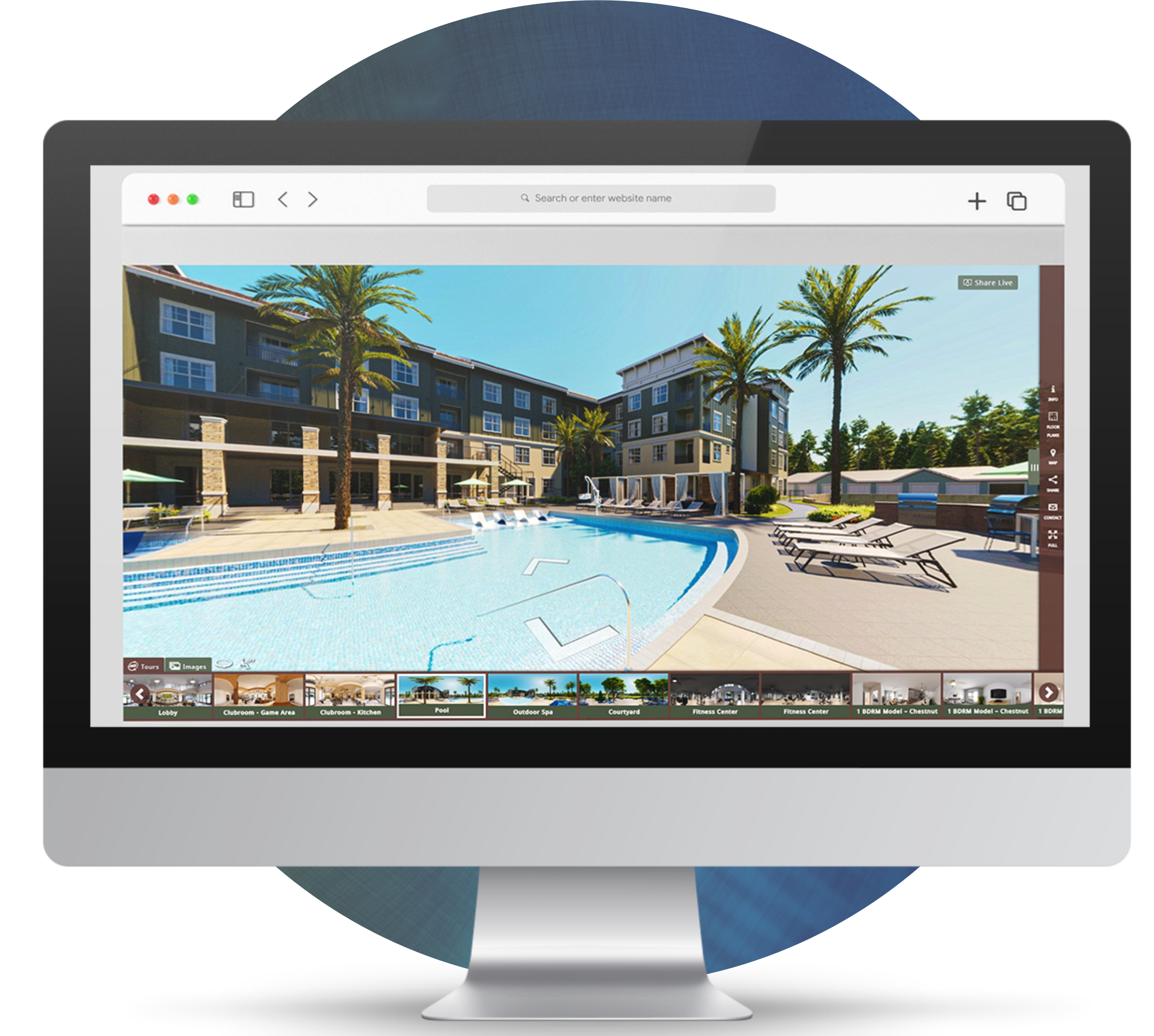 Produce Virtual Tours Fast

TourBuilder Go revolutionizes the way you create virtual tours. This accessible, mobile-based option empowers on-site teams to capture high-quality unit-level tours on-site within minutes.
Reduce vacancies with a quick, budget-friendly solution
Capture a single space in less than 10 minutes
Enjoy a hassle-free capture process with no learning curve "Working with LCP Media has been an absolute dream. The vision of the company as a whole has taken our tours to the next level. TourBuilder has allowed our teams to not only lease in a safe environment but also focus on creating the best resident experience. We are lucky to have a marketing partner that is always forward-thinking!"
Randi Cameron, Investment Marketing Manager, Greystar
Included With Every TourBuilder Virtual Tour
So real, It's Unreal
Get in touch with a visual media expert today to learn
how to start offering unreal virtual tour experiences.
Start Your Journey