Discover Premium Virtual Tours for Apartments
Transform your property leasing with advanced virtual tour technology, driving more leads.

TourBuilder is a feature-rich visual media platform that makes it easy for real estate marketing professionals to create, store, organize, and track the performance of their digital content.

Experience the Ultimate Virtual Tour

TourBuilder Pro is a professionally-captured virtual tour focusing on visual elements that tell your community's unique story.
Utilize a team of expert photographers across the nation
Create an immersive virtual tour of your entire community
Generate the best possible experience for prospects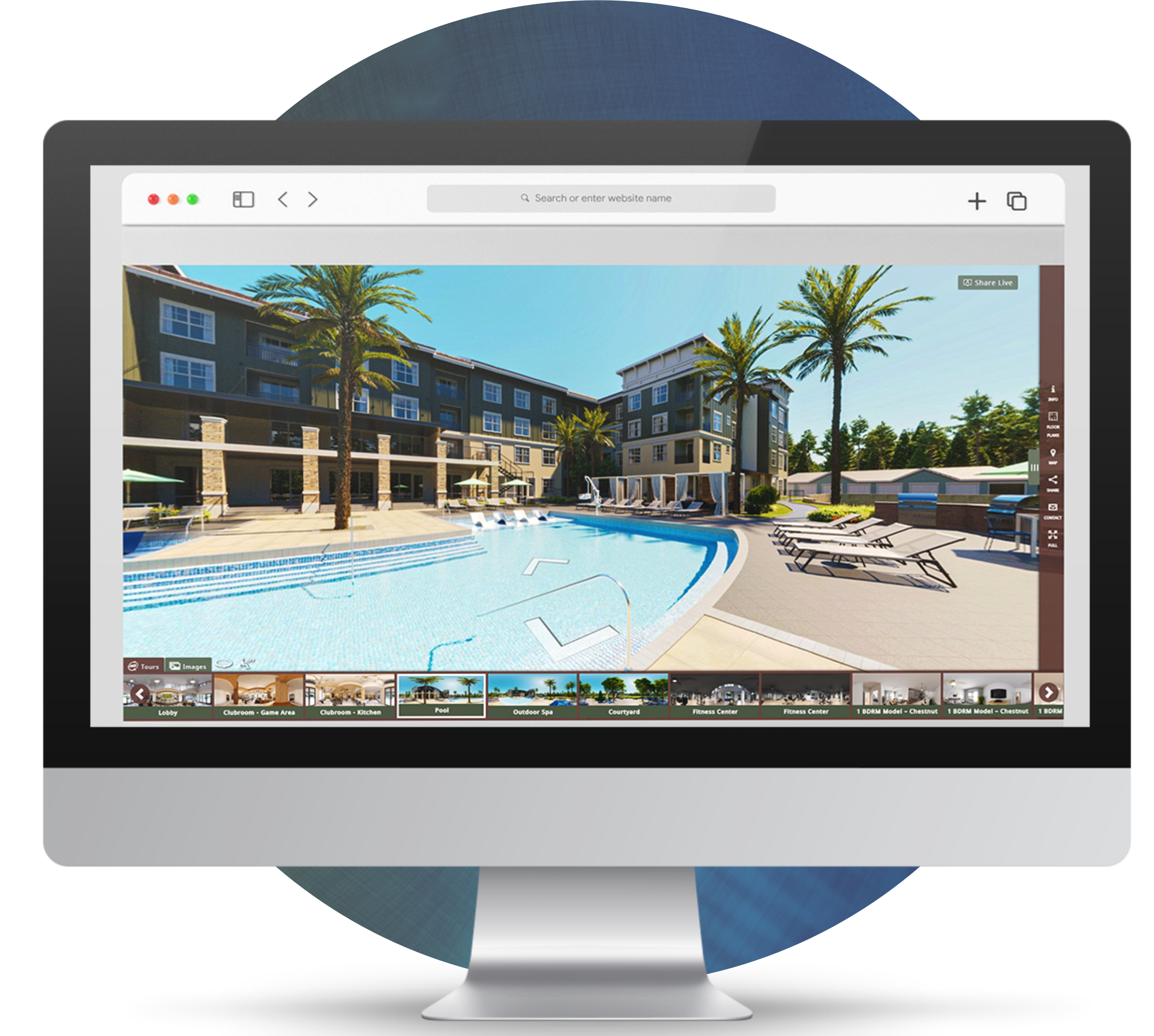 TourBuilder Pro Virtual Tour

Produce Virtual Tours Fast

TourBuilder Go revolutionizes the way you create virtual tours. Designed for on-site teams, this mobile-based option empowers on-site teams to capture high-quality unit-level apartment tours in minutes.
Reduce vacancies with a quick, budget-friendly solution
Capture a single space in less than 10 minutes
Enjoy a hassle-free capture process with no learning curve
TourBuilder Go Virtual Tour "Working with LCP Media has been an absolute dream. The vision of the company as a whole has taken our tours to the next level. TourBuilder has allowed our teams to not only lease in a safe environment but also focus on creating the best resident experience. We are lucky to have a marketing partner that is always forward-thinking!"
Randi Cameron, Investment Marketing Manager, Greystar

In-depth Analytics for Your Virtual Tours
A complete performance dashboard with comprehensive analytics and helpful tools for your TourBuilder tours.
Measure visits, views, and clicks with the analytics tabs
Drill down into visits by a specific date, device, and location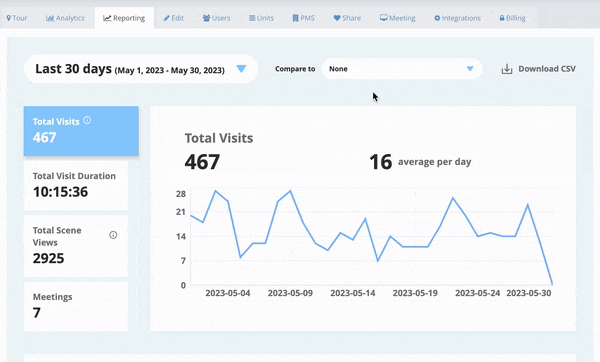 Guided Virtual Tours
Give your leasing team and prospects the ability to share virtual tours live with TourBuilder Connect.
Connect via SMS, email, or direct link
Allow anyone to share your virtual tours easily
Capture contact information for more robust campaigns
Host meetings with prospects anywhere in the world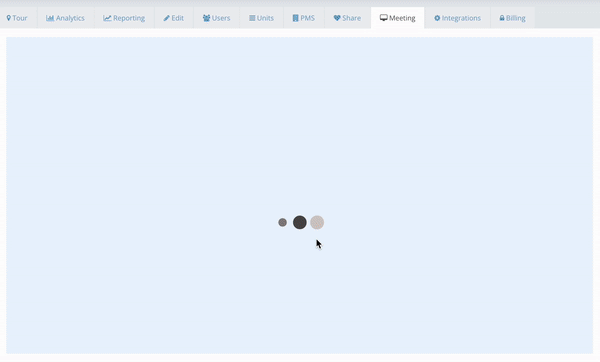 Engaging Short-Form Videos
TourBuilder Clips takes your TourBuilder Pro & Go virtual tours to the next level, using cutting-edge AI to auto-generate MP4 videos and GIFs.
Available in horizontal and vertical orientation
MP4 videos are accompanied by a trendy soundtrack and range from 30-45 seconds
Download from TourBuilder Insights
No additional work is needed on your end
Elevate social media with MP4 videos and email with GIFs
Enhance your virtual tour experience with these captivating short-form videos and GIFs. Seamlessly share on preferred social media platforms and online channels.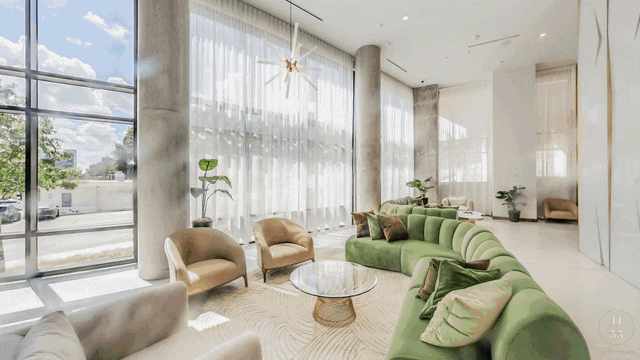 Connect to Your Tech Stack
Connect to your preferred marketing channels and property management systems.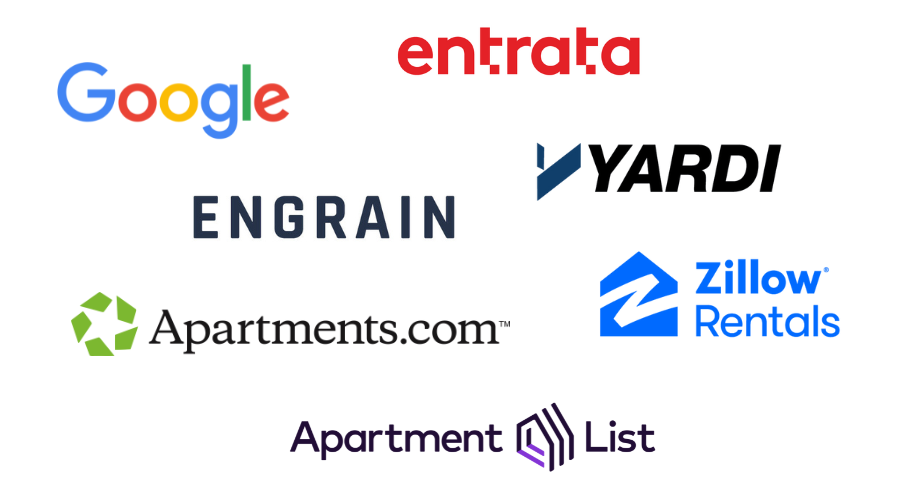 Automatic Google Upload
Every TourBuilder Pro virtual tour gets automatically uploaded to your Google Business Profile, boosting your online presence and engagement.
Increase clicks by 40% with more still photos on your listing
Increase searches by 22% and listing views by 23%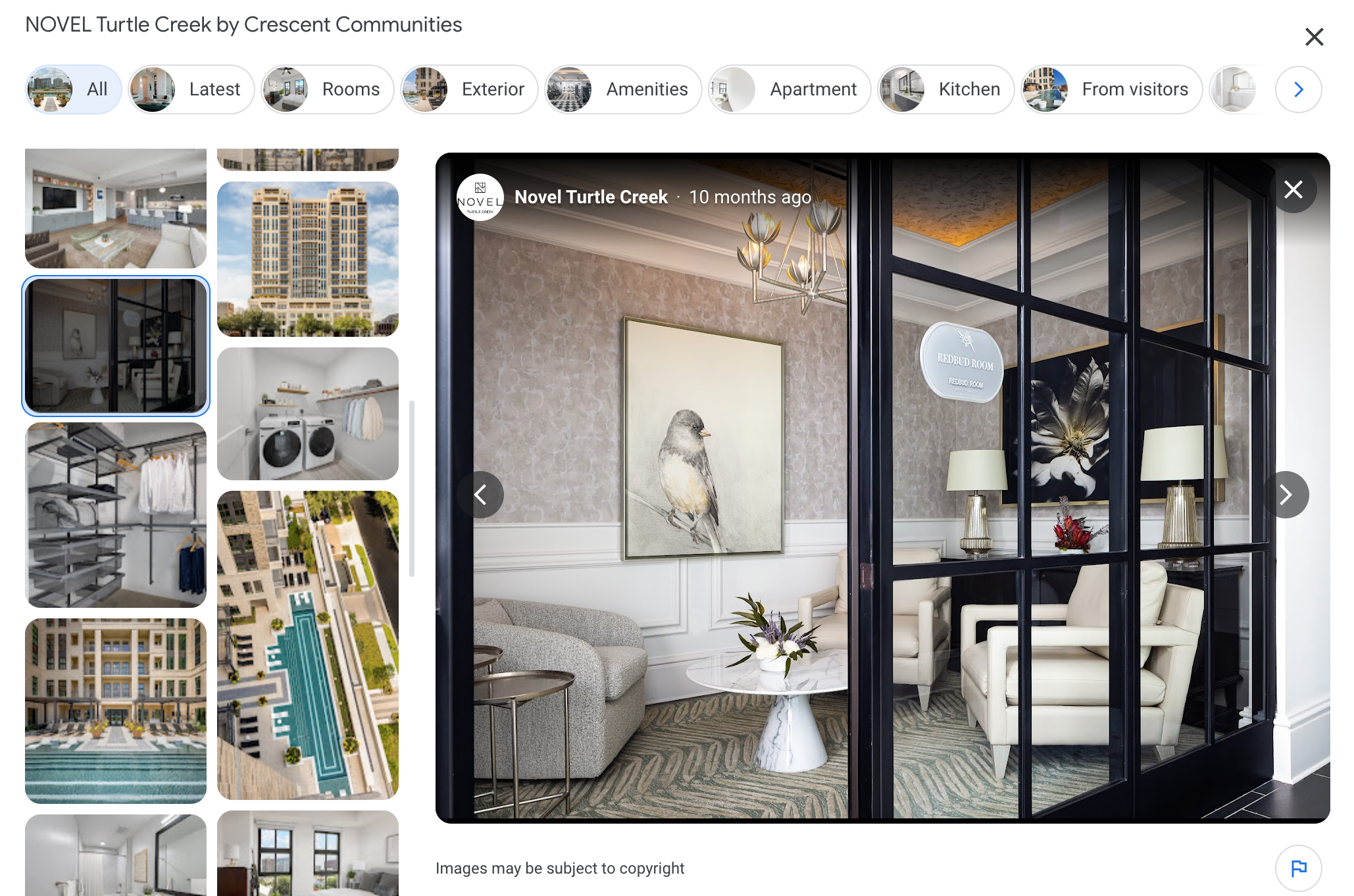 Included With Every TourBuilder Virtual Tour
So real, It's Unreal
Get in touch with a visual media expert today to learn
how to start offering unreal virtual tour experiences.
Start Your Journey