How Your Multifamily Community Can Be "Mobile First"
by Caitlin Golden, on Feb 28, 2022 9:00:00 AM
The digital marketing landscape is ever changing, not only in the multifamily industry but for business across the board. Today, most businesses have a good grip on the new digital reality, it's unconventional for property's to not have a website, use email as a primary communication or set aside some, if not most of their budget for digital and online marketing.
But what some properties are still missing is the role that mobile devices play in our current digital trends and how important it is to integrate mobile into the main marketing strategy.
Most of us use our smartphones or tablets to keep us informed and connected to the world and to just complete daily tasks whenever or wherever we want.
Multifamily property managers, developers and owners have a unique opportunity to leverage mobile marketing into a whole lot of benefits that can help delight your tenants, streamline operations and boost your bottom line.
So what are some ways multifamily communities can go mobile? We've compiled a list of ways your multifamily property can start integrating a mobile marketing strategy.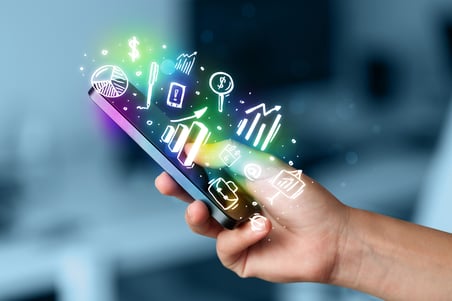 Think Mobile First
Having a mobile first mentality is essential in today's market. According to Pew Research Center, over 64 percent of American adults own a smartphone and 85 percent say mobile is central to their everyday lives.
Renters want valuable, easy to read and easy to tap information and they want it instantly. If your website isn't mobile friendly they will move on to a property that is.
With potential tenants searching on their smartphones for their next home making sure your multifamily community can go mobile will align better with renters searching online.
Starting in 2015, Google started penalizing websites that weren't mobile friendly and for this reason, websites that weren't considered mobile friendly found a 10 percent decrease in organic traffic.
Keep your multifamily website and the top of rankings by making sure it's mobile friendly, since after all that is how potential renters will find you.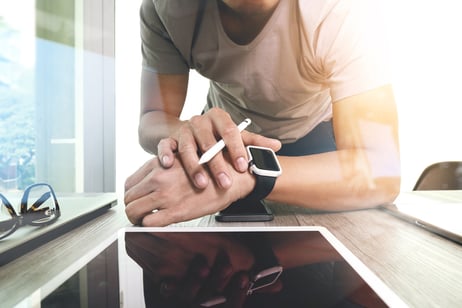 Deliver a Valuable Experience
When potential residents are visiting your site they are expecting you to show them relevant content, not just a picture of the bathroom sink.
You can understand what visitors want through mobile touchpoints.
What exactly do we mean?
Mobile touchpoints can include opt-in notifications when inventory becomes available, location-based search, saved searches or even personalized email communications for potential renters who have requested more information.
The key to creating a valuable experience is personalization. Give renters enough information so they stay interested in your property, but customize the experience to make sure your content is relevant and encourage renters to take the next step in the process.
Leveraging Social Channels
When talking about how multifamily communities can go mobile, we aren't just referring to making sure your website is mobile friendly. We are also referring to utilizing your social media channels.
Social media doesn't only help you to improve your search ranking but it's how potential residents find you in places where they and their connections are already spending time.
Having a presence on social media is essential. It allows for a potential renter to view the property and reach out if necessary. You can help future residents learn about the surrounding area, showcase your property and eventually convert that lead into a lease.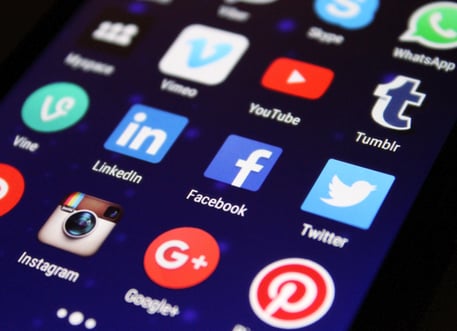 What Should Your Mobile Platform Look Like
When multifamily properties are talking about going mobile, they should just be thinking about what that strategy looks like from their end, but most importantly what their audience wants to see.
How do you go about building a mobile platform that future renters will engage with and remember and think to themselves, now that's the property I want to live in.
Keep reading to learn more about how multifamily communities can go mobile and strategies to make their mobile platform a success.
Get Multidimensional
QR codes are a simple image that any smartphone user can scan or take a picture of that will direct them to a specific mobile site for specific information, specials or even downloads. The nice thing about QR codes is they can be customized to help with branding and you have an option to change where the code directs too.
They are easily to build and very inexpensive. Why not take advantage?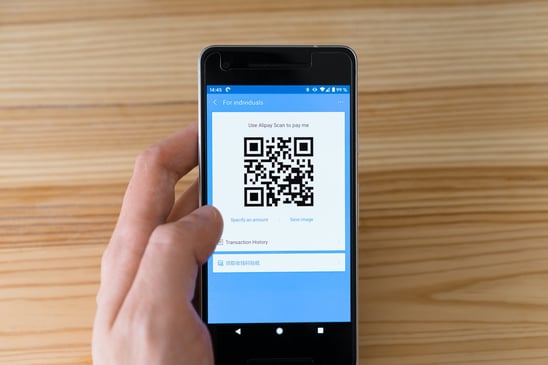 Go Easy on the Eyes
When people are using their smartphones to access information they have grown accustomed to a clean and simple interface that allows for quick access to the information.
When you are thinking about how to design your mobile optimized website or even mobile apps, consider using larger navigation buttons and very clear calls to actions.
Your audience is on the go, they are expecting things to be clean and to the point.
Stay True to Your Brand
Some mobile sites or apps try to give off an array of different features and functions to make them look more appealing, but you want to not over do it.
It's important that your mobile presence stays true to the brand that you already show to your audience, keep the look and feel as close as possible to the previously established web branding and marketing your multifamily property already has.
Don't go crazy and develop different design features.
If you're looking for help on what digital content can make your mobile presence strong, contact our sales team today.
LCP360 is a National Digital Marketing company located in Chicago specializing in photography, virtual tours, 3D renderings, video animations, virtual staging, and floor plans. LCP360 offers multifamily, senior living, and many other real estate industries a creative and innovative way to showcase space. By combining the best technologies from web marketing and panoramic photography, LCP360 has developed a best-in-class virtual tour web application that lets renters virtually tour a property from any location.