2 min read
Enhancing Your Property Marketing Strategy: The Power of Split Shoot Photography and Virtual Tours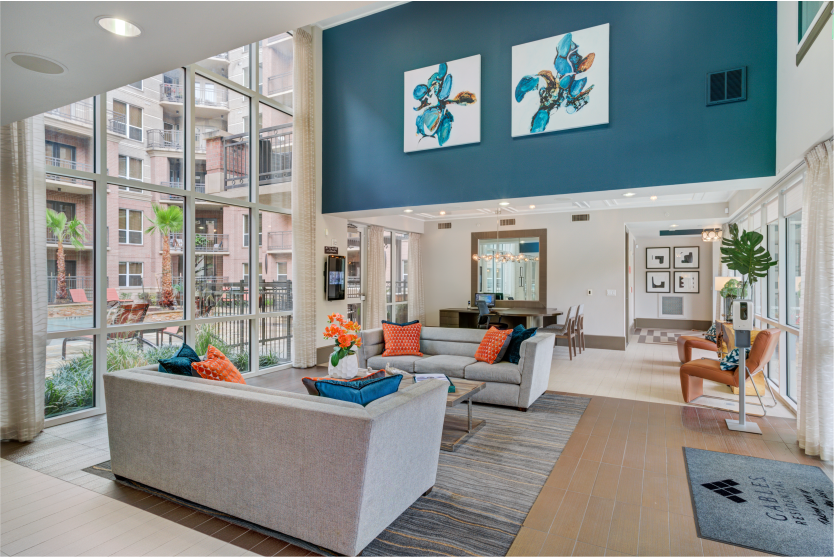 Presenting your properties in the best light is crucial to attracting potential residents. However, weather can sometimes be a challenge, especially for outdoor photos. That's where a split shoot photography session can come in handy. It allows you to capture both interior and exterior shots at optimal times. This blog post will explore how this approach can benefit marketing managers and property owners. We'll also discuss the advantages of incorporating virtual tours, even if they only feature interior spaces. Additionally, we'll look at how these virtual tours can impact engagement and efficiency.
Benefits of a Split Shoot Photography Session:
Instant Content Creation:
With a split shoot, you can create visual content by capturing interior photos, regardless of the weather. This provides immediate material for your marketing efforts. Additionally, it allows for the speedy creation of a virtual tour featuring these interior photos. This, in turn, helps to boost your property's online presence and attract more visitors.
More Website Visitors:
Adding high-quality photos and virtual tours to your website can increase the number of visitors. Engaging visuals grab the attention of potential residents and encourage them to explore your property further, spending more time on your website.
Showcasing Vacant Units:
Interior shots can be used to virtually stage vacant units, offering potential residents a glimpse of the property's potential. Virtual staging enhances the presentation of empty spaces, assisting likely residents to envision their future homes.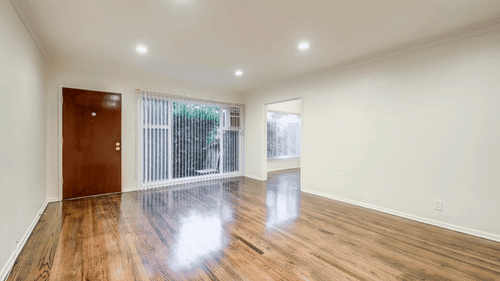 Effective Timing for New Constructions:
For new constructions and lease-ups, having interior photos ready before outdoor amenities are completed allows for a phased marketing approach. You can focus your initial marketing efforts on showcasing completed units and later incorporate outdoor amenities in the following photoshoot to maximize their impact.
Benefits of Virtual Tours, Even with Interior Spaces:
Saves Time:
Virtual tours, such as TourBuilder Pro, allow potential residents to tour the property anytime without needing on-site visits. This saves likely residents and property management time, streamlining the property exploration process.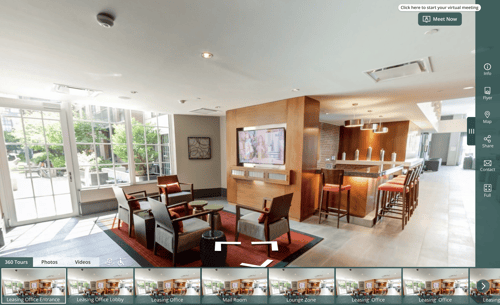 Keeps Visitors Engaged:
Virtual tours capture visitors' interest, keeping them engaged on your website for longer durations. Increased engagement helps potential residents better understand the property's features, ultimately boosting the likelihood of conversion.
Shows Serious Interest:
Those who take virtual tours demonstrate a higher interest and commitment to exploring a property. Virtual tours attract more serious and interested leads, increasing the likelihood of successful property tours and potential leases.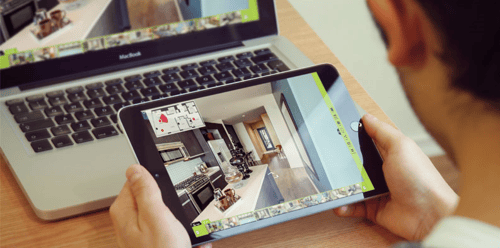 Clear and Cost-Effective:
Virtual tours showing the property's interior spaces offer transparency. They provide clarity, and virtual tours are a cost-effective marketing tool compared to traditional in-person tours.
A well-planned split shoot photography session and virtual tours showcasing interior spaces can enhance a multifamily property's marketing strategy. The immediate content creation, increased website traffic, and optimized timing for new constructions achieved through a split shoot, along with the benefits of virtual tours, contribute to more qualified interest, engagement, transparency, and cost efficiency. By leveraging these approaches, multifamily properties can attract prospective residents, streamline the leasing process, and optimize their marketing efforts.
If you're interested in scheduling a split shoot photography session for your property or want to learn more about virtual tours, don't hesitate to contact our sales team today.
ABOUT LCP MEDIA
LCP Media (Lights Camera Pixels) is a national visual media technology company based in Chicago. We provide a full menu of services, including virtual tours, professional and drone photography, 3D renderings, video animations, virtual staging, and floor plans. LCP Media is an innovative leader in creating unforgettable virtual real estate experiences by combining unrivaled technology solutions with our unparalleled customer service.
Simply put, we deliver an unreal experience from start to finish. So real, it's Unreal! For more information, please visit LCPMedia.com.
In a first-of-its-kind case study, Pinnacle Property Management Services, LLC ("Pinnacle") partnered with LCP360 to prove the value of multifamily...
Read More