7 Tips and Tricks to Meet Pre-Leasing Goals
by Klaudia Marzec, on Oct 21, 2019 9:00:00 AM
While your community is under construction, you have a lot to do. You have just set your pre-leasing goals and you are ready to get down to business. Pre-leasing is a key part of ensuring you meet your occupancy goals by the time you are ready to open doors.
It might sound easy to lease out a community with brand new furniture in the clubhouse, never used fitness center equipment and shiny new appliances in the kitchen. The problem? During pre-leasing, you can't show off any of these exciting new features.
In the case of many communities, pre-leasing goals can be as aggressive as leasing up 50% of the community, sometimes much more. And if you have a high-rise with hundreds of units under construction, that can be quite unnerving.
This only means that you'll need to get more creative and put on that marketing hat. But where do you begin? How do you meet such aggressive pre-leasing goals?
To make it easier for you, we put together 7 tips and tricks to help you meet your pre-leasing goals. So sit back, relax and let us help you start reaching those goals.
1. Claim your Google My Business Listing
First and foremost you need to claim your Google My Business listing. It is crucial that when someone searches your community or types in the keyword "apartment home near me", they find your awesome new community on Google.
Today's world is all about prior research, and 90% of that research takes place on Google at some point in a prospect's search for an apartment of a senior living community.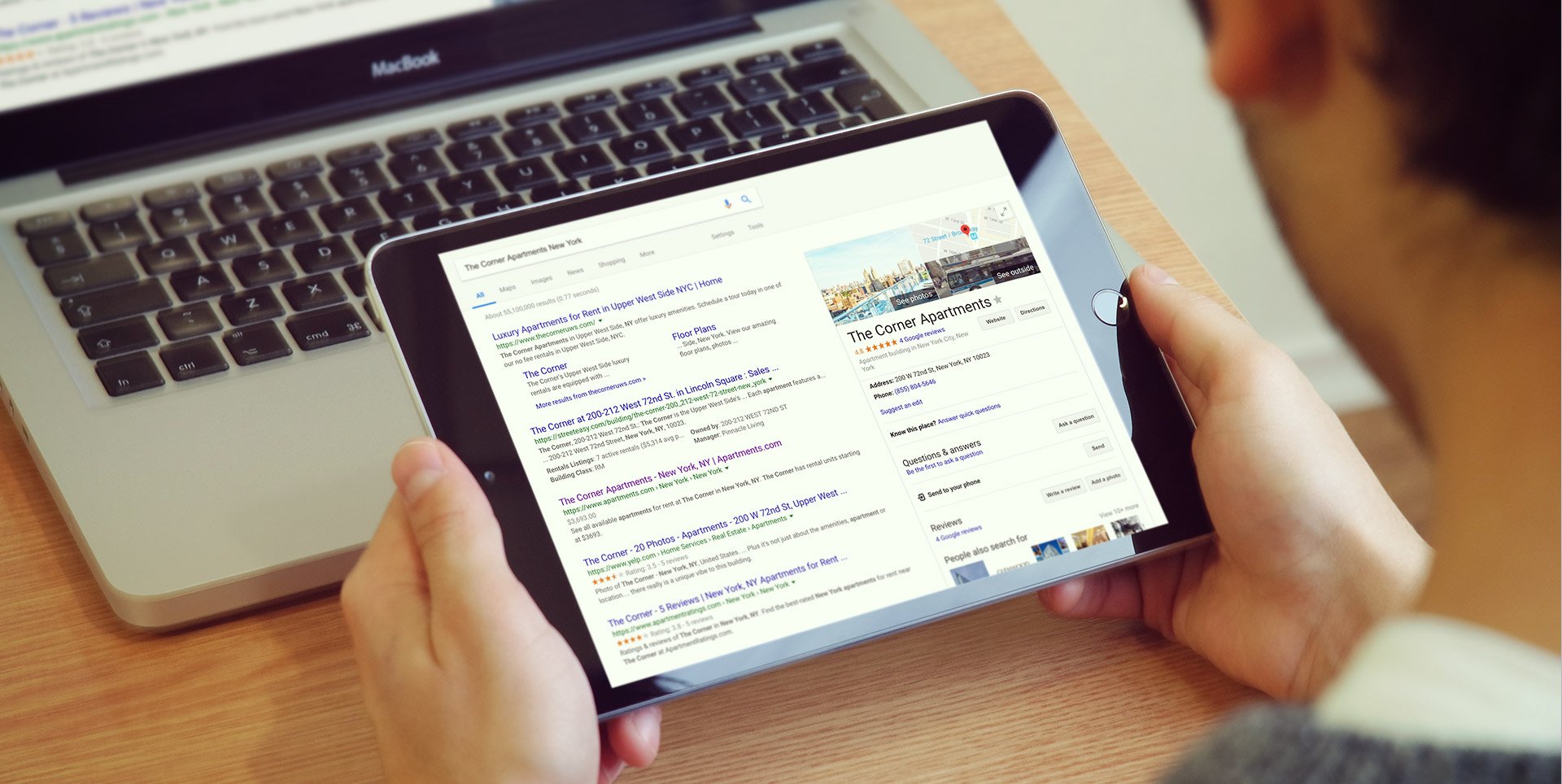 Your Google Listing plays a major role in building your SEO which then, as a result, helps you stand out among the competition by appearing in searches more often. It helps drive traffic and increase your click-through rate.
But claiming your listing is just step one, step two will be to optimize it. You want to make sure you provide as much information as possible. That includes the phone number for your leasing office, your new website, and an address if it's already established.
Visuals will also be your new best friend. The Google algorithm gives priority to listings with high-quality photos and 360 tours.
What many marketers fail to realize is that Google allows you to upload more than just photos to a business listing. You can also upload 3D 360 tours and 3D renderings (photorealistic visualizations of your new community). We will talk about those later on.
2. Know your competition
As a development, you are not only competing with other developments but also with already established and trusted communities.
This means that you have to do your local research and see how other developments are marketing their buildings. Meeting your pre-leasing goals depends on this.
Most likely, established communities have photography to showcase their property. Therefore, it would make sense that if you want to compete with them, you need those visuals as well.
Similarly, if another development is creating 3D top view floor plans, then that might be something you want to also consider to stay in the game. Or if they are not, they that can help you differentiate your community.
3. Invest in renderings to meet your pre-leasing goals early
As we mentioned previously, 3D renderings can live on your Google Business Listing, helping you better align with the competition of established communities.
No one wants to look at construction sites or blue prints of your community. People need to see and experience the real thing, and that's where 3D renderings can really help.
This content will establish a foundation for your community, as well as create excitement for prospects. Many people would love to move into a brand new community, but if there is a lack of visual appeal, they will simply wait until you open doors to.
That's why 3D renderings can help build trust during pre-leasing, allowing prospective renters to view still renderings and even virtual tours built out of 3D 360s.
3D renderings will eliminate a major roadblock and allow you to show off beautiful photorealistic photos of what the community will look like. They sell the value of your community and get you closer to those pre-leasing goals. But you have to make sure the rendering is up to par with current quality standards.
As for a 3D rendered 360 virtual tour, be sure to embed it on your website and use it to share content directly with prospects. It's a great lead generation tool.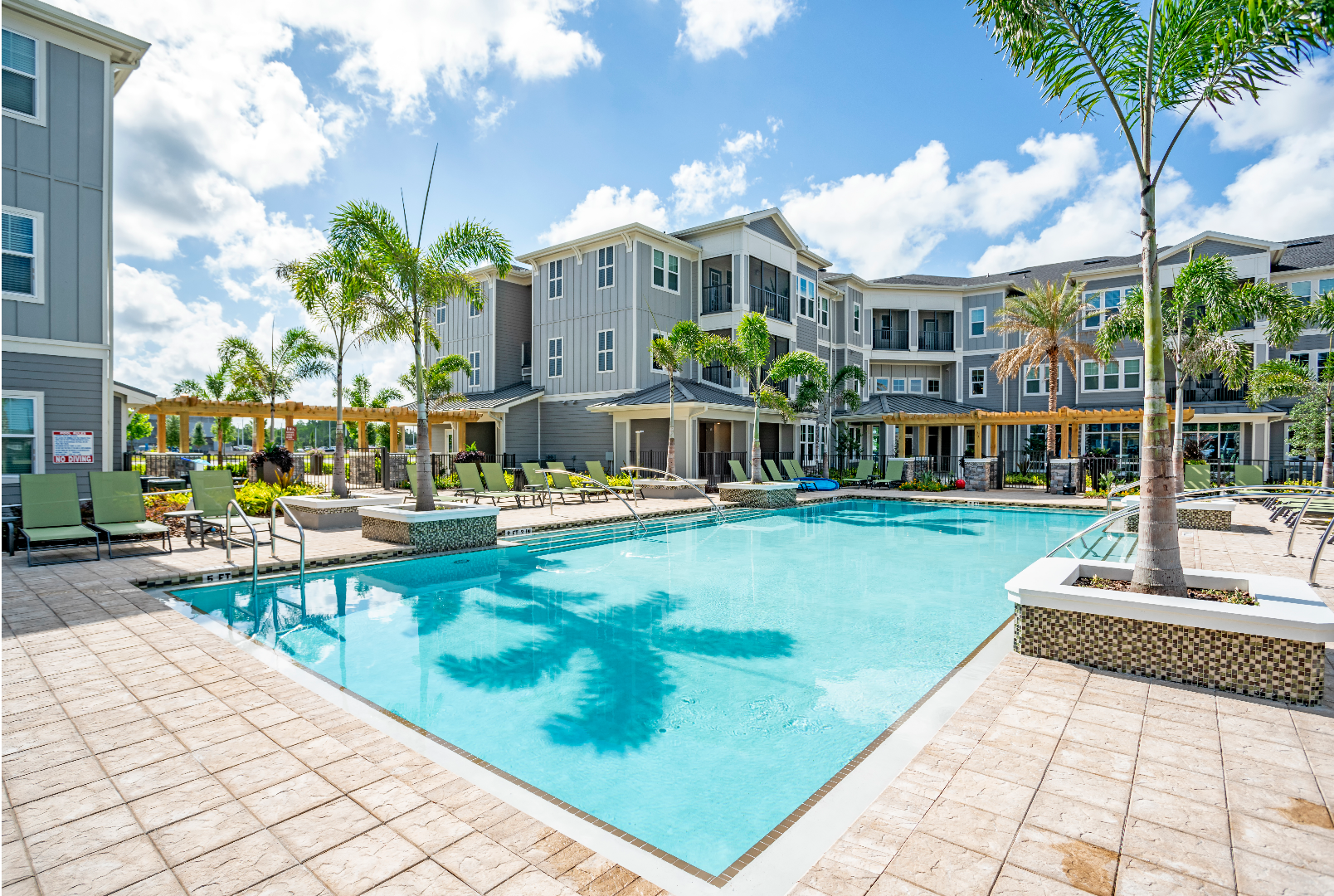 4. Give remote virtual tours and virtual reality experiences
A 3D rendered 360 virtual tour gives the prospect a better feel of the space as a whole. By creating a walking path, you allow the prospects to place themselves at the property and feel right at home.
With a virtual tour, you also have the ability to give prospects guided virtual tours with a platform such as Panoskin. Our Panoskin tours have a feature that allows you to invite people on a digital tour. This is a great way to put the leasing process back into your hands and help in establishing trust.
Aside from taking prospects on guided virtual tours, another great way to help meet your pre-leasing goals is to offer virtual reality tours. All of our Panoskin tours are VR compatible so you can offer future residents a great experience of their future home.
Invite potential prospects who stop by your leasing office on a VR walk-through of the community to give them a unique and unforgettable experience.
5. Drive interest and create a sense of urgency
3D renderings are a great way to drive interest to your development. It is a cool new technology that allows prospects to look at a community in progress and helps you meet your pre-leasing goals.
By having this type of content you can create a sense of urgency. People may think that because this community is still under construction and so many units are still available, they have plenty of time to make the decision.
Make people feel that this is the hottest new community in town by using the renderings to show off all of the great amenities that will be available.
Also, consider certain incentives such as exclusives if they sign up during the construction period. Highlighting what has already been reserved will resonate with people.
When people experience the fear of missing out, they will be sure to speed up their decision making and more willing to leasing on the spot.
6. Capitalize on social media and your local news
Now that you have all of this great content, it's time to share it with the world. Post your 3D renderings on social media as well as allow your local press to spread the word about you.
If you have a neighborhood paper writing about your development, make sure they mention that you are giving virtual meetings of the community now. This helps create more buzz and ultimately contributes to your pre-leasing goals.
7. Plan your grand opening
Your grand opening should be a celebration of all of your hard work. At this time you will want to share photos and videos of the community. Also, consider giving out any special promotions for people who sign prior to opening day.
This is your final lap and last chance to meet the pre-leasing goals you set for yourself. This is the time to really ramp up your social media and any other outlets to get the name and the news out about opening night.
People also love free gifts, and putting your branding on things like water bottles or Google Cardboard VR headsets is a great way to ingrain your name in people's minds.
Check out our experience at these grand openings for clients we build 3D rendered content.