5 Unique Ways to Generate Commercial Real Estate Leads
by McKenna Hogan, on Oct 7, 2019 9:00:00 AM
Gone are the days of relying on cold calling to generate commercial real estate leads. While still a great tactic, digital tools will need to be put into use in order to keep up with today's lead generating trends.
Whether you're starting out as a new business, or simply falling victim to a saturated market, everyone can benefit from changing up marketing strategies once in a while.
Below we'll discuss 5 unique ways commercial real estate businesses can generate leads.
1. Network hard
This means putting yourself out there - like, really out there - according to Rethink CRM.
Providing the suggestion of joining networks such as the local chamber of commerce and other business organizations has shown to help build visibility within the community. But that's not all, agents and brokers are recommended to speak out during these events in order to reach new clients.
Providing valuable information while maintaining a solid network of trusting real estate agents can be a powerful start to building a following. But in order to get to this point, you'll have to present exactly why they should choose you over their hundreds of other options - Queue immersive content.
More on this below.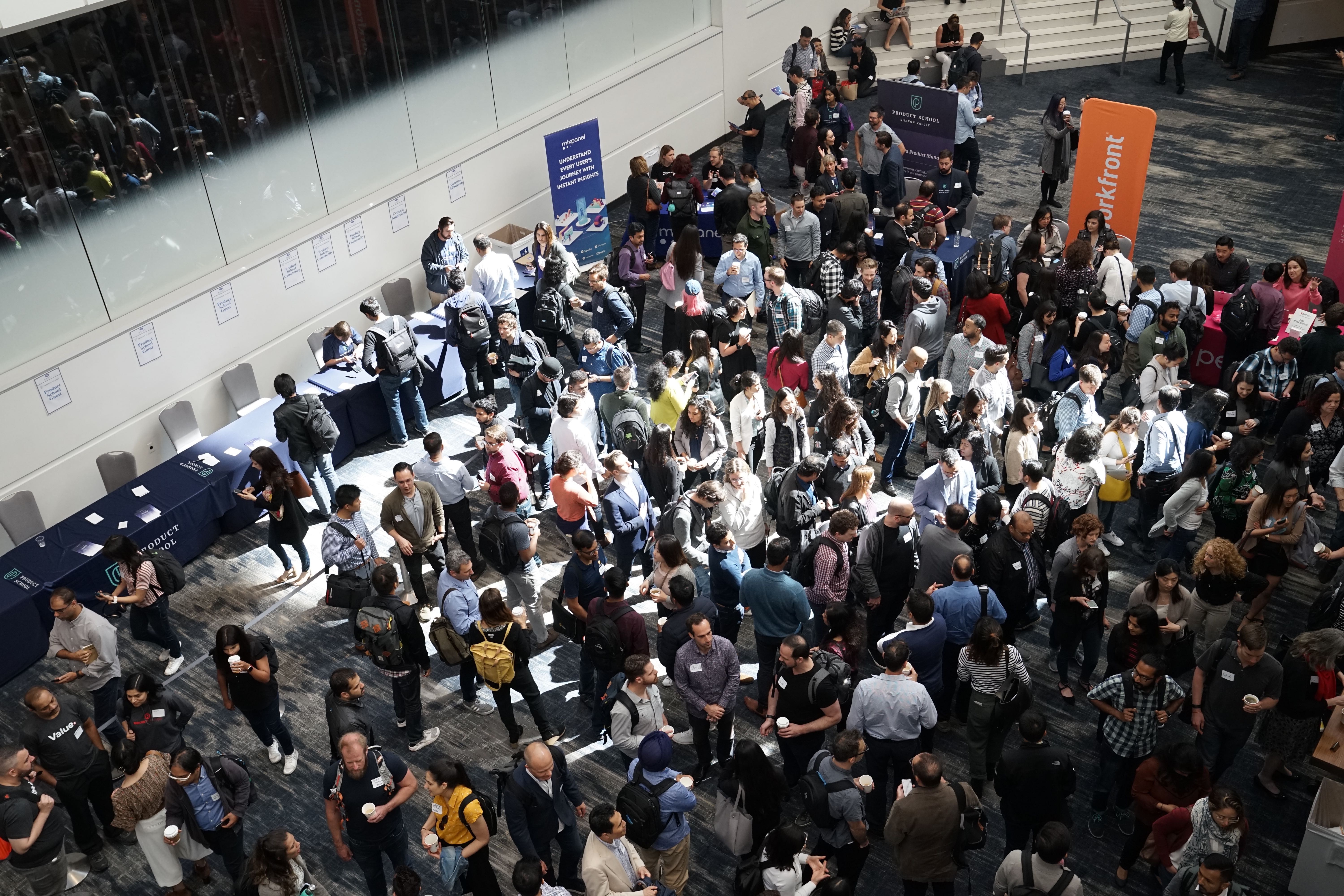 2. Do your research
Unlike with most other types of real estate, there is a certain sense of "predicting" that one can work into a lead generating strategy.
What we mean by this is, local companies in need of CRE services are easily trackable. There is no shortage of marketing specialists raving about Reonomy, a database compiling local leads into a comprehensive spreadsheet.
Although for a price, Reonomy allows filtering of businesses by a wide variety of property characteristics like year built, owner, land use, and much more. In addition to what you can search, the information it provides is wonderfully extensive. Between mailing and email addresses, owners name, and phone numbers, you'll be given all of the assets needed to effectively reach new leads.
As we mentioned, however, this information doesn't come without a price. From a starter subscription base-price at $49/mo all the way to professional at $249/mo, it'll no doubt be a bit of an investment.
Taking a look at a handful of reviews, Reonomy rates pretty highly in ROI and functionality, which makes it an excellent addition to a lead generation strategy. But if you're on a budget, or new to the business, they also provide free trials for all subscription types so anyone can take it for a test run and decide if it's worth the cash.
As far as your own research, however, Rethink CRM suggests the best tactic for reaching these upcoming businesses is to set up Google Alerts.
Google Alerts is customizable to the type of content you want to know about, therefore anticipating search inquiries for you. Although a great tool to leverage, you'll have to put in some work to get it down to precisely what you're looking for.
Play with keywords and select phrases that lead you precisely to what you want to see - then the only step left is to introduce yourself!
3. Keep up with online content
Being business to business, coming up with content might pose a bit of a challenge. So we're here to show -and tell- how to effectively keep up with online content.
In regards to social media, simply following leads and having people follow you is just a different way to network - it's also the easiest way to get your content out there.
Facebook and LinkedIn are really excellent platforms to stay active on because they make researching and networking with other businesses much easier. Facebook has also been known to be an excellent place for posting listings.
As far as Twitter and Instagram go, it doesn't hurt to utilize them by including internal linking and giving your business a personality - also more channels of communication and visual content can never hurt. Here is an excellent example of commercial real estate company CBRE's Instagram page.
One thing that absolutely should be incorporated into a marketing strategy - that has the ability to generate more commercial real estate leads - is a company blog. Having a blog for any business is important, but for CRE it shows that you're established in your field, making you trustworthy.
Content including local updates, industry news, a how-to guide, or anything valuable will be sure to look good to future clients and Google's algorithm.
For example, JLLs blog focuses on a number of newsworthy topics like sustainability, architecture, urbanization, and innovation. They do an excellent job of covering relevant and helpful information that appeals to more than just CRE companies.
As an extension of this, having content offers, an eBook, or any other form of content that encourages people to give their information is an excellent tactic for finding new leads.
For a step-by-step guide on how to write a blog, click here.
4. Ask for referrals
Taking it one step further than just networking, asking for referrals can be an excellent way to gather more trusted leads.
The power of referral's - especially in CRE - is better than any other lead gen tactic. This is because your current clients are your best source of finding new clients.
A good way to go about this, of course, is going ahead and asking in person - but a broader way to get a good review out is requesting testimonials from existing clients. Putting testimonials on your website are an excellent way of proving that people trust you and your work, and have way more reach than one simple referral.
It shouldn't sound fake or overdone though - Enchanting Marketing states that a good testimonial should demonstrate a benefit. How will your service improve a clients life?
But take note, the very last thing a testimonial should do is brag about how "awesome" your company is. This looks cheesy and doesn't give a reason for potential prospects to trust you.
5. Leverage digital content
There's no better way to promote what you have to offer than high-quality digital content.
This may include regular photography, drone photography, virtual tours, 3D renderings, and even virtual staging services. Embedding digital content to your website will build even more trust behind your property.
In addition, using this type of marketing tool to leverage during events will be sure to build interest almost immediately, so trying to win over potential prospects with pretty ballpoint pens and personalized koozies won't be the determining factor in generating new leads.
Aside from just showcasing your portfolio, a good marketing tactic would be to give a virtual reality tour. Placing a smartphone into a Google Cardboard or other VR headset to give a tour of your space is an easy and efficient way to wow people as well as prove your dedication to customer satisfaction.
As far as how digital content functions on your website, if it's embedded in your Google My Business listing, it can help build up your digital presence, and Google ranking, making you easier to find when possible leads are inquiring about a space.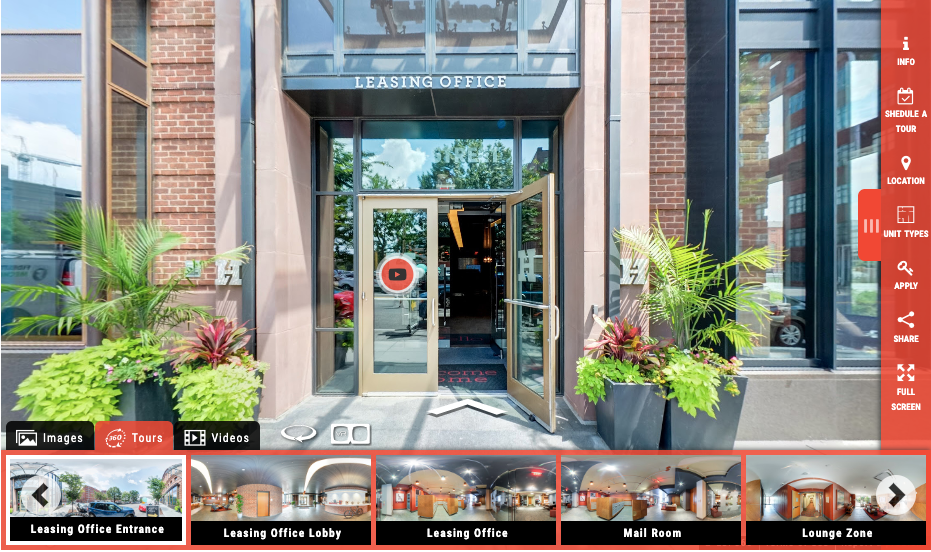 Overall, make yourself known
When it comes to commercial real estate leads, the saying "it's all about who you know, not what you know" is only the half-truth.
Knowing the right people is excellent, but that will only get you so far. People like to know that they're working with the best possible provider for their business, so by proving you stay up to date on content, news, and current trends, showing this will surely resonate with potential leads.
For more information on digital content, click here.