2 min read
The Future of Unit-Level Virtual Tours in Multifamily Marketing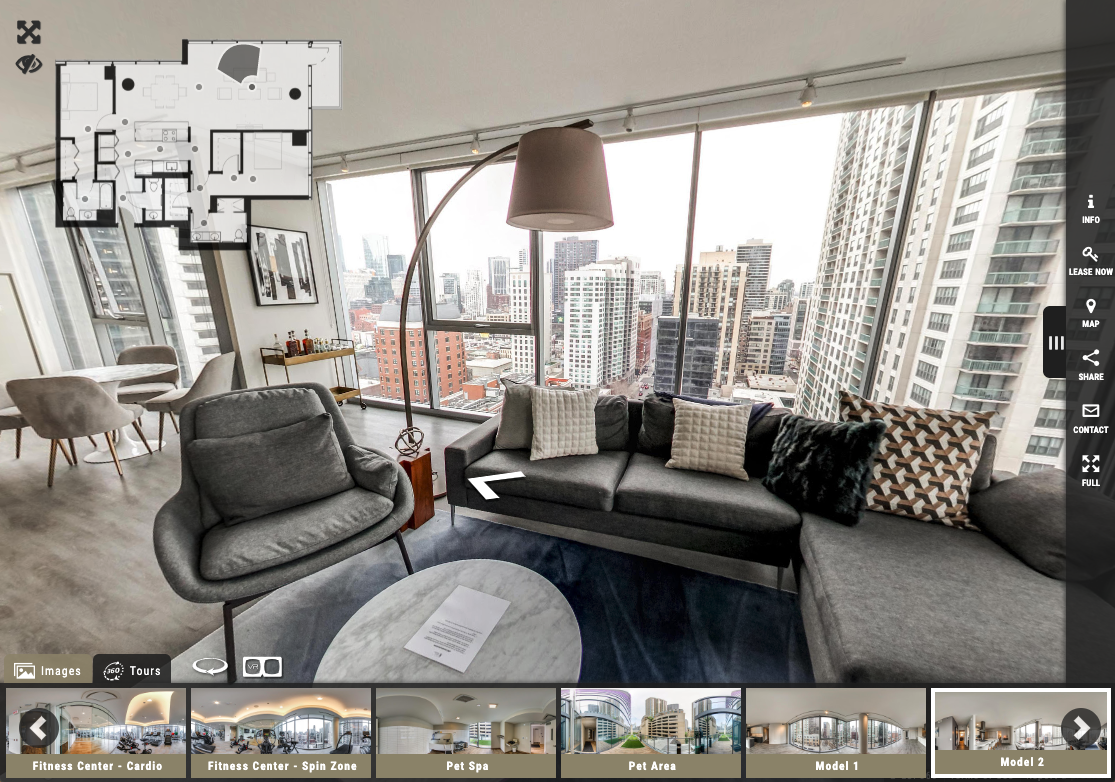 This article will delve into the exciting advancements in virtual tour technology and how they shape the multifamily industry. Get ready to discover how these innovative tours enhance the user experience, provide unit-specific pricing and availability information, and offer detailed floor plans and dimensions. Join us as we explore the cutting-edge features and benefits of unit-level virtual tours that shift how properties are marketed and leased. Let's dive in!
The Evolution of Virtual Online Leasing
Over the past few years, virtual tour technology has made significant strides, enhancing the multifamily leasing experience. Traditional static images and videos have been replaced by dynamic and immersive tours that give prospective renters a realistic sense of space. Gone are the days of just having a property tour and model unit tours; innovations such as TourBuilder Go made it a standard to have unit-level virtual tours. Additionally, 3D tours and virtual reality experiences have transformed the leasing process and opened up new possibilities for property marketing.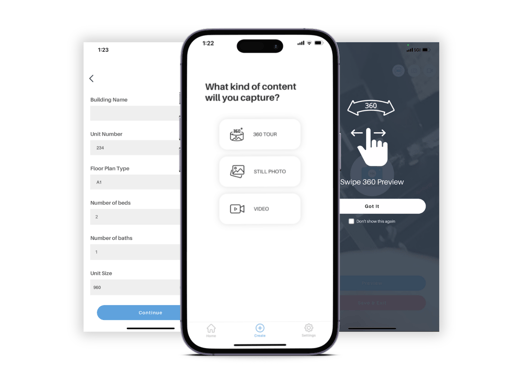 Enhanced Prospective Tenant Experience
Unit-level virtual tours offer a more personalized and engaging experience for prospective renters. Instead of relying solely on model units to showcase the property, virtual tours of specific units allow prospects to explore units that match their preferences and requirements. By virtually walking through different apartments, potential renters can visualize themselves living in the space, helping them make informed decisions.
Unit-Specific Pricing and Availability
One of the significant advantages of unit-level virtual tours is the ability to provide prospects with accurate and up-to-date information on pricing and availability. Virtual tours can display unit-specific pricing rather than relying on general pricing information, allowing renters to evaluate whether a particular unit fits within their budget. Additionally, integrating real-time availability updates enables prospects to view which units are currently vacant, streamlining the leasing process and minimizing the risk of outdated information.
Comprehensive Floor Plans and Dimensions
Virtual tours offer detailed floor plans and dimensions of each unit, providing prospects with a clear understanding of the layout and size. This level of transparency enables future residents to assess whether the unit can accommodate their furniture and lifestyle preferences. By having access to accurate floor plans and dimensions, prospects can make more informed decisions about the suitability of a particular unit, reducing the need for multiple physical visits.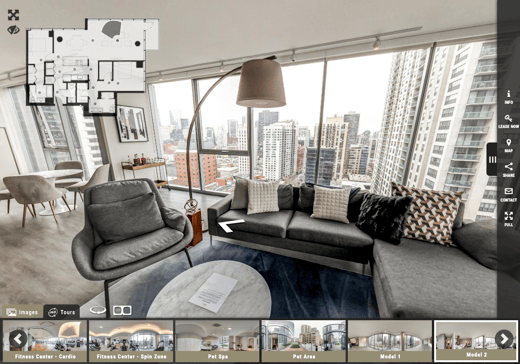 Site Maps for Unit Localization
Implementing site maps within virtual tours enhances the user experience by providing a clear overview of the property layout. By including a map highlighting each available unit's location, prospects can better visualize a specific unit's place within the community. This feature helps prospects assess factors like proximity to amenities, parking spaces, or preferred areas within the property, aiding their decision-making process.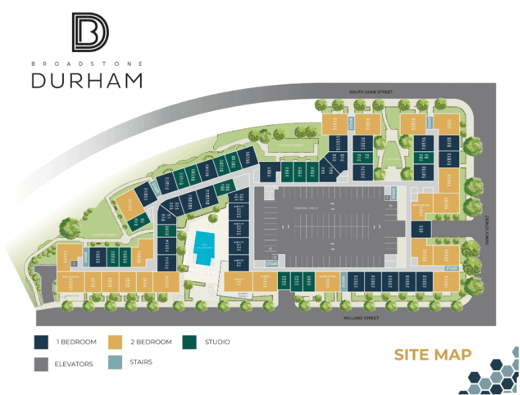 Time and Cost Savings
Unit-level virtual tours offer convenience and significant time savings for prospects and property managers. Prospects can explore multiple units from the comfort of their own homes, eliminating the need for physical visits. This reduces the time spent on property tours and lowers travel expenses for prospective renters. For property managers, virtual tours streamline the leasing process by pre-qualifying prospects who have already viewed unit-specific details, resulting in more efficient and targeted lease signings.
As the multifamily industry embraces the future of virtual tour technology, unit-level virtual tours are poised to become an integral part of the leasing process. Their personalized and immersive experience and unit-specific pricing, floor plans, dimensions, real-time availability, and site maps enhance the prospects' decision-making process. With the ability to explore units remotely and gain a comprehensive understanding of the property, potential renters can make more informed choices or sign sight unseen. As the multifamily industry evolves, unit-level virtual tours are set to reshape marketing strategies, streamlining the leasing process and improving the overall tenant experience.
ABOUT LCP MEDIA
LCP Media (Lights Camera Pixels) is a national visual media technology company based in Chicago. We provide a full menu of services, including virtual tours, professional and drone photography, 3D renderings, video animations, virtual staging, and floor plans. LCP Media is an innovative leader in creating unforgettable virtual real estate experiences by combining unrivaled technology solutions with our unparalleled customer service.
Simply put, we deliver an unreal experience from start to finish. So real, it's Unreal! For more information, please visit LCPMedia.com.
In a first-of-its-kind case study, Pinnacle Property Management Services, LLC ("Pinnacle") partnered with LCP360 to prove the value of multifamily...
Read More