LCP360 Welcomes Strategic Marketing and Customer Experience Pro From Greystar
by Caitlin Golden, on Sep 27, 2021 9:00:00 AM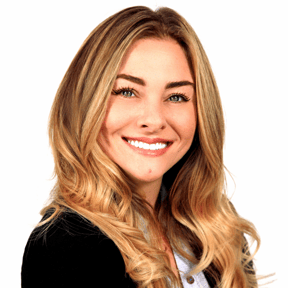 Samantha Posin joins LCP360 as Vice President of Strategic Accounts, bringing on more than two decades of multifamily experience to the virtual tour and digital media company
CHICAGO, IL — Samantha Posin, former Strategic Marketer for Greystar, brings 20 years of multifamily experience to her new role as the Vice President of Strategic Accounts at LCP360. Posin joined the LCP360 team in late August and will help bridge the gap between the company's sales, marketing and customer experience by providing more insight on the needs and wants of multifamily and real estate developers.
Posin's passion for technology and branding led her to take a new role with a trusted tech partner from Greystar, LCP360. Her previous role at Greystar involved overseeing brand development, website development, collateral design, search engine marketing, sponsorship events and much more. She also played an integral role in vetting and procuring best-in-class preferred marketing vendors specific to web, video, SEM and resident retention.
During her two decades in multifamily, including 15 years of marketing, Posin has built strong relationships in tech, web development, advertising, entertainment and event planning. She credits these relationships to her well-rounded knowledge and motivation in the industry and believes these connections have prepared her for her next journey at LCP360.
"I'm proud of the relationships I've made and kept throughout my career," Posin said. "The people I've worked with over the past two decades have inspired me, challenged me and helped me evolve into the person I'm proud to be today."
While strengthening existing relationships will be an important part of her new role at LCP360, Posin is looking forward to building new relationships.
Posin received many notable awards during her career at Greystar, including the 2012 Community Pillar Award at Greystar's Annual Awards, the 2016 Greystar Marketing Award for Best Website for the Avana theme template and the 2018 Profitability Pillar Award, recognized for being the most profitable marketer within Greystar's global network.
She is looking forward to the new challenges the role will bring, but also playing a part in brand development and the voice of the company.
In her spare time, Posin enjoys seeking adventure with her husband, two sons and two dogs. They're outdoor enthusiasts that enjoy hiking, water activities and travel. She has a long list of all the beautiful landscapes and national parks she plans to visit with her family.