8 Reasons to Invest in Virtual Staging Services
by McKenna Hogan, on Dec 11, 2019 9:00:00 AM
Seeing an empty room just doesn't have the same effect as a staged room these days.
According to the National Association of Realtors, 81% of consumers find it easier to view a home as their own when it is staged.
In addition, it's been proven that staging a unit has direct benefits on listing performance. And if that has you impressed, you'll probably want to listen in on an even better alternative to traditional staging: virtual staging.
This article is an in-depth look at a handful of reasons to invest in virtual staging services—from hard sells, to small wins.
1. Virtual staging can be completely customizable
We've all heard of demographics, but what if we told you that it's becoming increasingly common for real estate developers to implement psychographics into their marketing strategy?
Psychographics are essentially the research of people's values, opinions, and lifestyles, which are becoming popular in real estate due to competitive markets, as well as the desire for more personalization.
So how do we utilize customization to cater to different psychographics?
Let's take it back to the beginning of the staging process.
When a property invests in real staging, there's typically a consultation and a fixed budget to find a style that will appeal to a sought-out demographic.
This strategy, unfortunately, doesn't allow much room for trial and error—or appealing to more than one category of renter.
However, with virtual staging in real estate, all you need is a single (high-quality) photograph of each space you want staged, and a 3D artist can turn that picture into a collection of staged possibilities.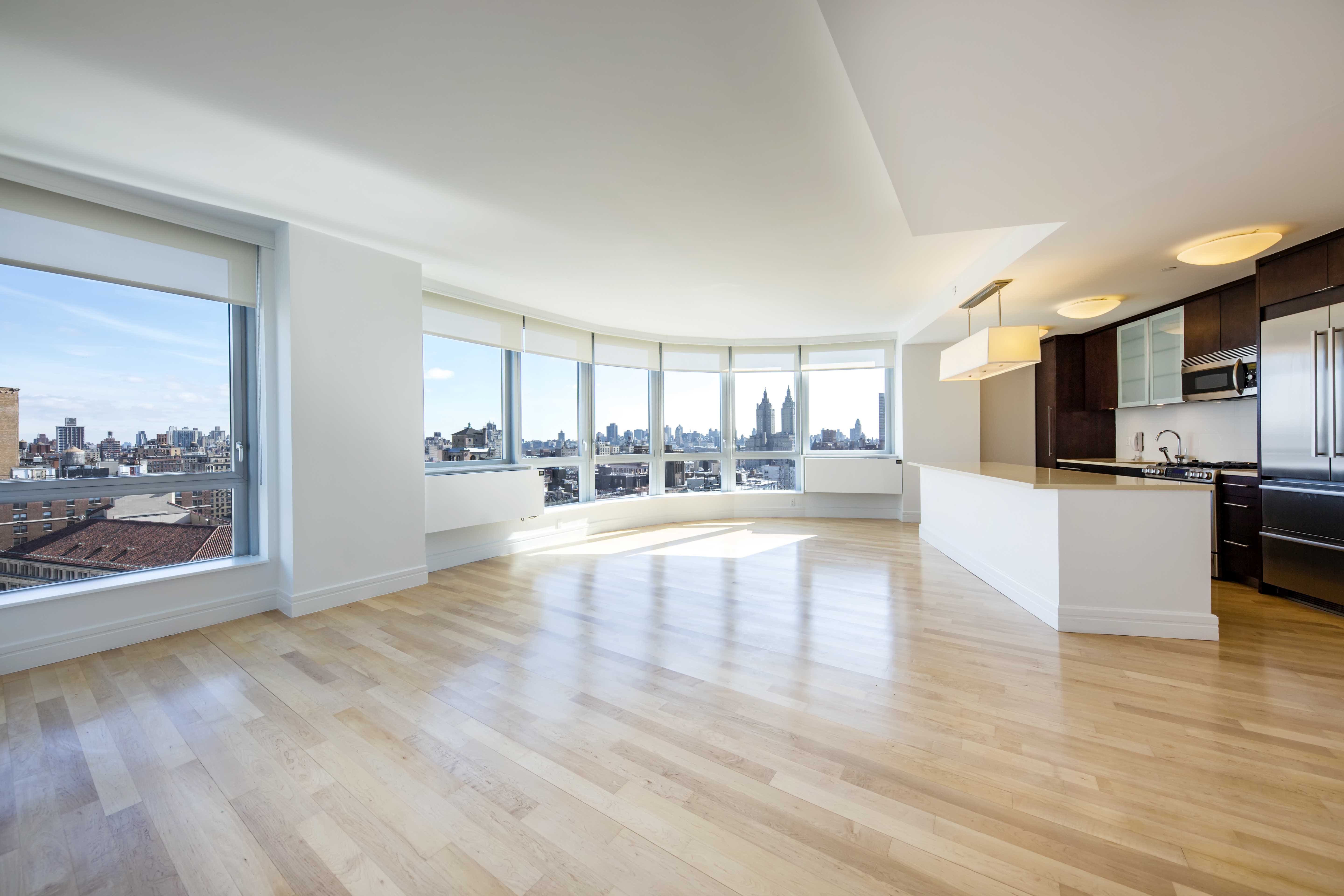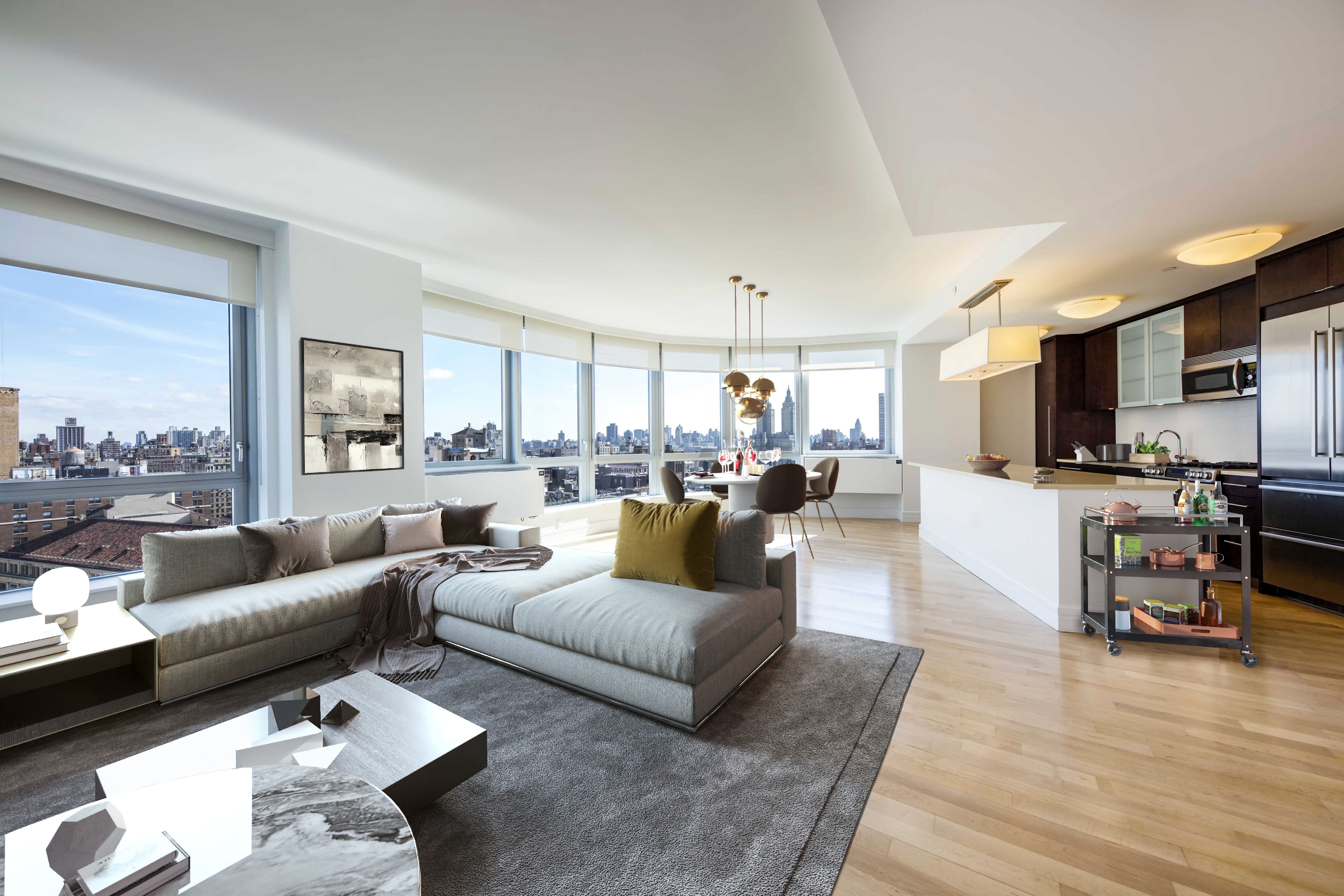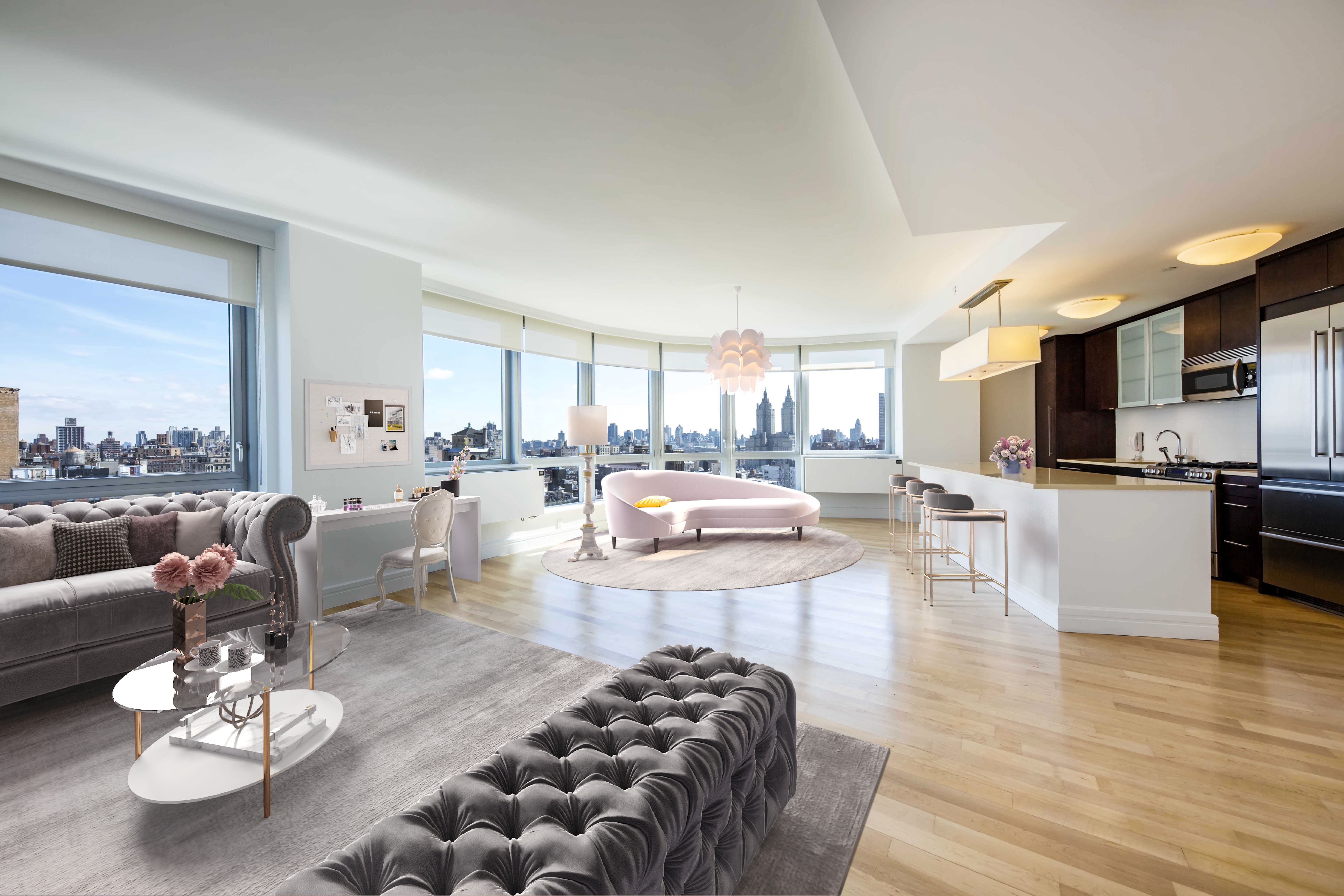 Even better, edits as simple as a color change, or as big as adding new furniture, are easy and quick fixes.
You can have more than one staged possibility—without the hassle or price tag—for every taste and lifestyle.
2. You don't have to have a niche for interior design
Regular staging has the added benefit of a professional coming in and creating a vision for you. So for anyone that doesn't think they're capable of putting together a room on their own, fret not.
For starters, 3D artists know their stuff. They may not be interior designers by trade, but experience has made them experts on the dynamics of design.
Second, think of it as more of a collaboration. You have the knowledge of your community and audience, while a 3D artist makes this vision a reality. There can be some tweaking along the way to ensure the best possible outcome.
Lastly, there are many design tools out there to leverage.
Finding a virtual staging style that fits your brand and renter psychographics can be made easy by creating a mood board on Pinterest, or other visual content platforms.
In fact, some virtual staging services even allow you to pick and choose from a virtual staging library. This allows you to choose popular styles and furniture sets (not to mention, the turnaround times can be much quicker).
3. Virtual staging can save you big money
Often leveraged as its main selling point, this can be a big factor when deciding what your community's budget actually supports.
And when you consider the fact that staging in general is an absolute must, weighing your options is recommended.
With that being said, let me start by saying this: virtual staging statistics show that it can reduce the cost of staging by up to 97%. That is almost all of the cost it takes to hire a staging consultant, bring the furniture in and out of a model unit, and maintain the staged unit.
Here's a breakdown of prices for both virtual and non-virtual staging:
Virtual staging
$75-300 based on quality
No consultation fee
No upkeep costs
A small payment for future tweaks and updates
Regular staging
$7,000-30,000
Consultation fee (up to $500)
Upkeep fees; maintaining furniture, cleaning the unit
Any costs for getting new furniture
The payoff for both is pretty remarkable. Regular staging actually has a 586% ROI - which, if we cut out the price of furniture, consultation fees, and all those other costs, it actually increases when a unit is virtually staged.
So for those low-budget communities that want big results for a low price, consider investing in virtual staging services, where the initial one-time payment for a photo is all you'll have to worry about.
Click here for an in-depth source of these numbers.
4. There is higher incentive for lower budget communities
All of these benefits make virtual staging sound like a steal of a deal for A class and luxury condos, right? But what about B and C class communities?
So glad you asked.
For lower budget communities, there is less of an incentive to "spruce up" a unit due to more pressing responsibilities and payments. However, these communities would probably benefit the most from virtual staging.
Class B and C in multifamily is categorized by a more dated property that isn't likely to be renovated. This could mean there are out of date amenities, utilities, and furniture (if you have it).
This makes it a bit of a hard sell, especially when all you're working with is an off-white empty room—or even worse, a different model's empty room. And with regular staging being a pretty big investment, virtual staging can make your B or C class community look like an A for a mere fraction of the price.
5. Renting sight-unseen is increasing—so why have a model unit, anyway?
Believe it or not, 14% of people would rent without seeing an apartment in person. And no, that's not submitting an application, or requesting a tour—that's actually signing a lease without ever seeing the apartment.
This can be explained by two things: technology and millennials. The combination of both, however, is what's continuously boosting that percentage of people that will put all of their trust in digital content.
As we all know, millennials are running the home-rental market (all 73 million of them), and they are known for being internet savvy and well-informed.
According to a recent National Multifamily Housing council/NMHC renter preferences survey, 80% of apartment residents say they visited a property website before renting. And more than 33% of today's renters only visit one property before signing a lease, indicating that many have made their decision almost completely online.
Which brings us back to virtual staging. Renters want to be able to make a decision from just online content, and seeing empty rooms doesn't serve the same impactful result as a fully staged model unit. But considering that many renters are in fact opting to rent sight-unseen, consider virtual staging as an alternative to real staging, where it can save you money, manpower and a unit that is available for rent.
6. It makes a community multidimensional
If digital content in real estate was put into a tiered system based on accessibility and convenience, virtual staging would probably be number two on that list - right below professional photography.
With that being said, for those communities that may be late to the game, or didn't previously have the means to invest in new digital tools, virtual staging is the perfect way to get your feet wet.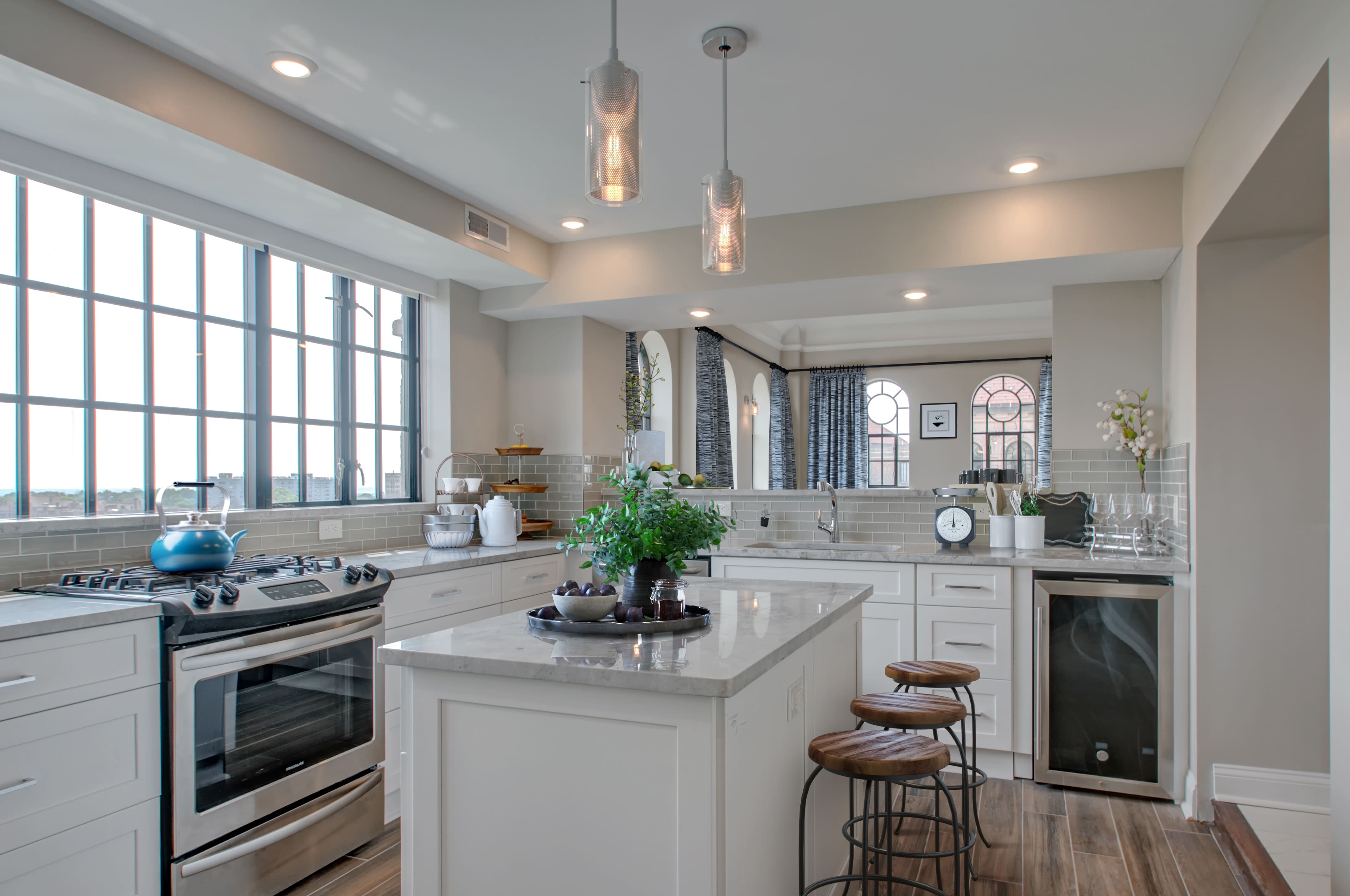 Multifamily and senior living communities are slowly becoming drowned out among competition due to modern renters demanding more technology, which is why a multidimensional platform—even if it is just furnished units and quality photography—can keep your community afloat.
And let's not forget how much Google's algorithm loves unique and valuable content. Don't bring your ranking down if you can help it.
7. Plain and simple, it's convenient
Out of the many reasons to invest in virtual staging services, everyone should jot convenience down as the one to remember.
Mentioned briefly above, staging in multifamily and senior living is an absolute necessity. So if you have to do it, why not use the most efficient method?
Considering obstacles such as occupied units being leased and irregular leasing calendars, it can be extremely difficult to manage time in a way that allows potential prospects to actually tour their desired unit.
With the long list of upset renters being bait and switched flocking to Yelp and Google reviews, don't accidentally sell the wrong concept—or unit—if you can avoid it.
With that being said, some other conveniences include:
No model unit upkeep
No time spent preparing to stage a unit
No consultation (or fee)
No stressing about a unit that is staged incorrectly
8. Lastly, it's fun
As we mentioned above, a good way to piece together a room is with staging software or a mood board on platforms like Pinterest, Tumblr, or even magazines - if that's your thing.
Whether you're a creative mind or not, who wouldn't want to piece together a dream home, free of physical or monetary constraints?
Want to put a 'potentially' thousand dollar floral arrangement in the master bedroom? Go for it. Always wanted a couch that wraps around the entire room? It's all yours.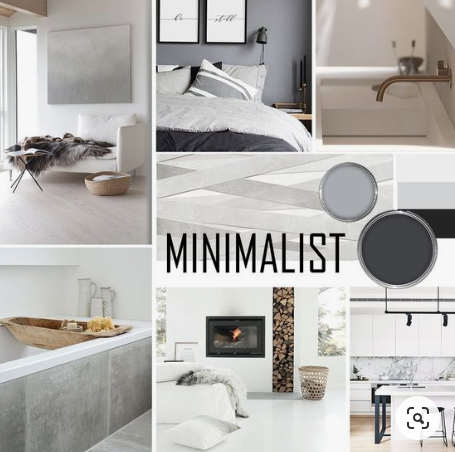 Getting to create a personality for your community that portrays its virtues and lifestyle for any and all budget limits can not only be fun, but also gratifying.
And since a unique brand as well as personalization are so very important to renters these days, it makes the process feel that much better.
Make 2020 the year of virtual staging
With staging in general, there are developers and owners that view virtual staging services as more of a luxury and not a necessity. But admittedly, it has become more of a "need-to-have" than "nice-to-have."
With renter psychographics and real estate technology becoming leasing strategy musts, staging could be a make or break deal.
So for those of you that have been hesitant in the past, or just needed more information on this digital tool, make your lives easier by clicking here to request a quote today.