How Often Should You Update Google Street View?
by McKenna Hogan, on Mar 19, 2020 8:30:00 AM
We're all familiar with the Google car that drives around capturing Street View across the entire globe. And as the first technology of its kind, it's quite an amazing feat.
However, the world is filled with endless miles of roadways, neighborhoods and trails just waiting to be mapped. Google can only update so often. In fact, Google recently revealed that there are 10 million miles of Street View mapped across the globe, and there are plenty more miles just waiting to be captured.
Believe it or not, you don't have to wait for Google to come along and map the road or capture your property's updated landscaping. You can hire a service that can do this for you.
So let's talk about this: why would you need to update Google Street View?
What follows is a comprehensive guide on best practices for updating Google Street View for your real estate property.
The power of Google Business listings
Out of the 1.52 billion search engine users worldwide, 77% of people use Google search as a guide to find local businesses at least once. In short, every business should prioritize their Google My Business optimization.
There are many ways to do this based on the main categories listed below:
Information
Imagery
Location
By providing valuable and accurate information to your listing, your business will rank higher in search results, and prospects will have an easier time finding you compared to competitors.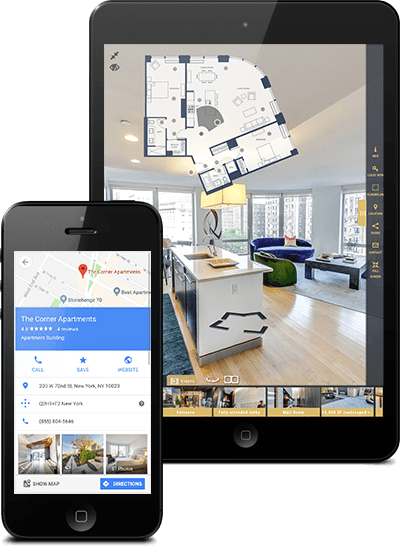 The Street View portion of your listing is just as important. How many times have you gone to Google Maps to explore an area so you know what it looked like? Or tried to find where you were going just by taking a quick peek at Street View?
It plays a major role in the presentation of your property on Google, and it's time to start making it part of your optimization efforts.
|Related: 2020 Google My Business Image Size Requirements
Let's talk Street View: why update?
There are two sources for Street View imagery: Google or an external party certified to update.
Google, at best, drives around updating Street View in busier locations maybe once a year. But for more rural areas, it could go as long as up to eight years before they get any updates.
With that being said, Google isn't always consistent - nor do they take the time to ensure each and every business is professionally shot (that would be nearly impossible). Which is why it's in every real estate provider's best interest to take updates and moderation into their own hands.
This is where Google certified vendors come in.
LCP360, for instance, has partnered with Google for this exact purpose: updating Google Street View.
Why, you ask? Well, because prospects searching for a home, a hospital, or any property really, expect an accurate and detailed source for both directions and identification.
How often should you update Google Street View?
According to Google, listings with photos receive 42% more requests for driving directions and 35% more click-throughs to their website. And this includes exterior imagery as well.
So, knowing that location as well as identification are detrimental to a businesses success, and that Google won't always be there to keep an accurate or detailed image of your property, the question is, how often do we have to update Street View?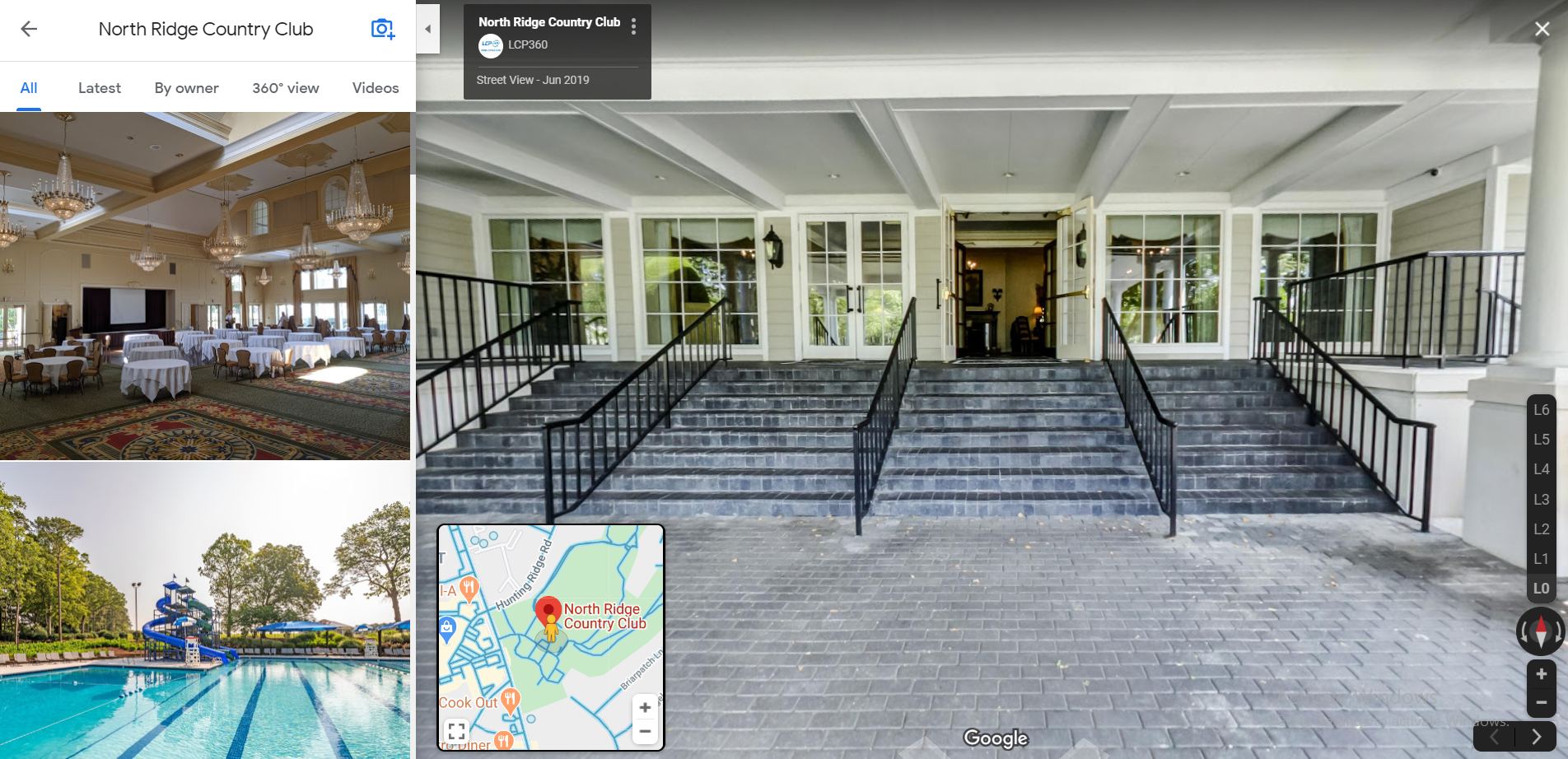 With constantly changing exteriors and more advanced technology on the rise, a good rule of thumb when considering an update would be to assess how accurate and/or informative your current Google Street View is.
The main point is to find your property - so take a step outside (or even drive past it to get a better perspective) and see if you'd be able to identify your business from the street with your current information.
Aside from deciding yourself, experts say it's a good idea to update your Google Street View at least once a year.
This is due to not only your exterior changing, but streets, seasons, and surrounding businesses evolving as well.
So how do you update Google Street View?
As stated above, here at LCP360 we're partnered with Google for the exact goal of optimizing business listings.
Aside from the ability to update Street View, we also provide the content needed for Google My Business listings that will boost SEO efforts as well as help your property stand out.
This could include high-quality photography, 360 virtual tours, and of course, an updated spot on Google Maps.
Here is a privacy policy from Google for contributors to Google Street View.
Basically, you'll want to find a trusted vendor with the right tools to update your location in maps - extra points if they're an all-encompassing provider.
Wondering how to update Google Street View? Give us a call today.