Coastal Ridge, University Edge Student Living Pre-Leases 95% With Renderings
by Caitlin Golden, on Aug 16, 2021 8:30:00 AM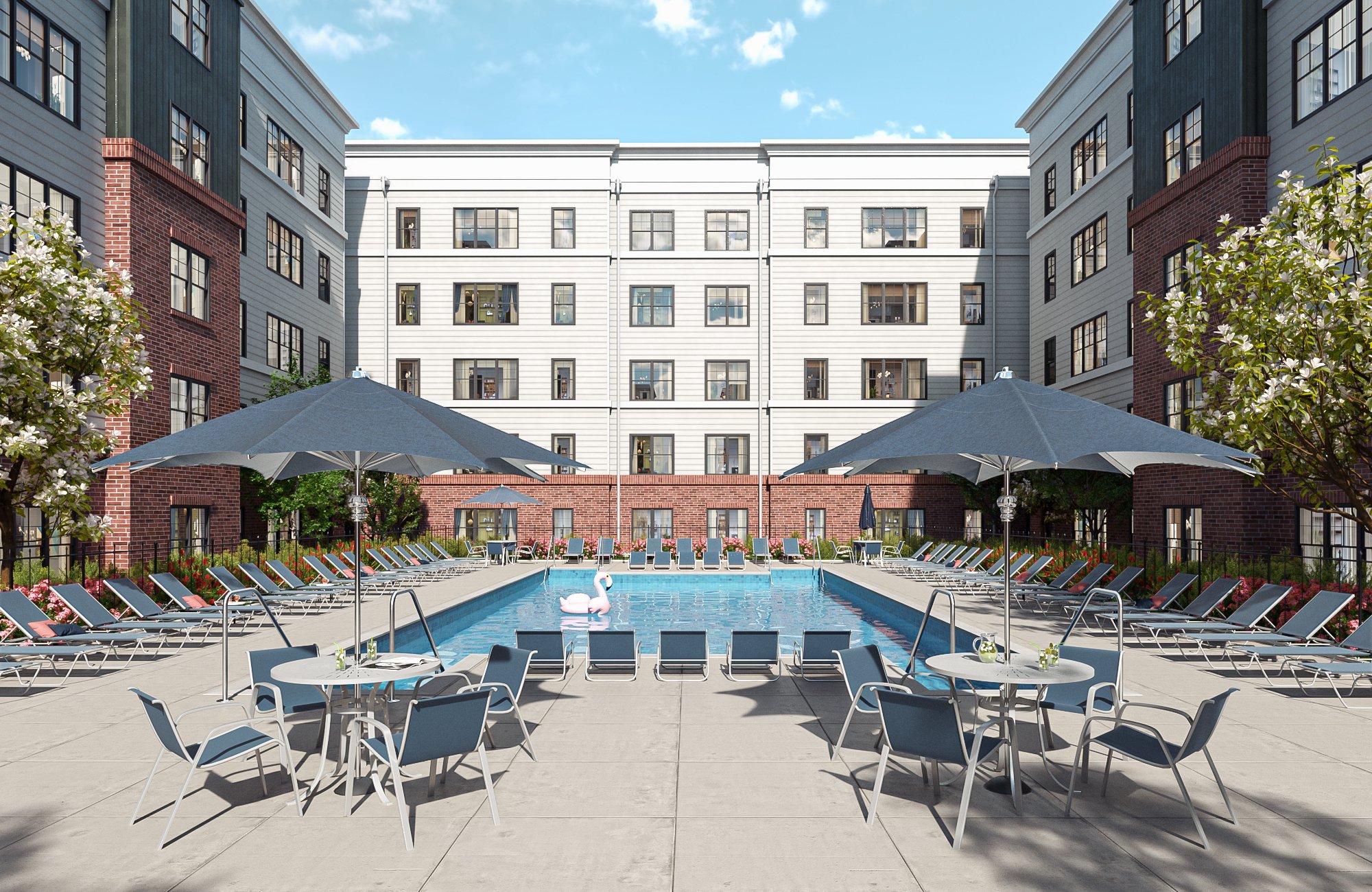 Student housing in East Lansing, Michigan has taken off, but the student population is being outpaced by the amount of communities students can choose to live in. In addition to the growing competition in Downtown East Lansing, Michigan State University will be requiring both freshmen and sophomores to live on campus beginning Fall 2022 under their new housing policy. Previously, only freshmen were required to live on.
In such a competitive market, and with fewer students having the option of living off-campus, how did University Edge Student Living not only meet their lease-up goals, but far outweigh the expectations? One answer: renderings.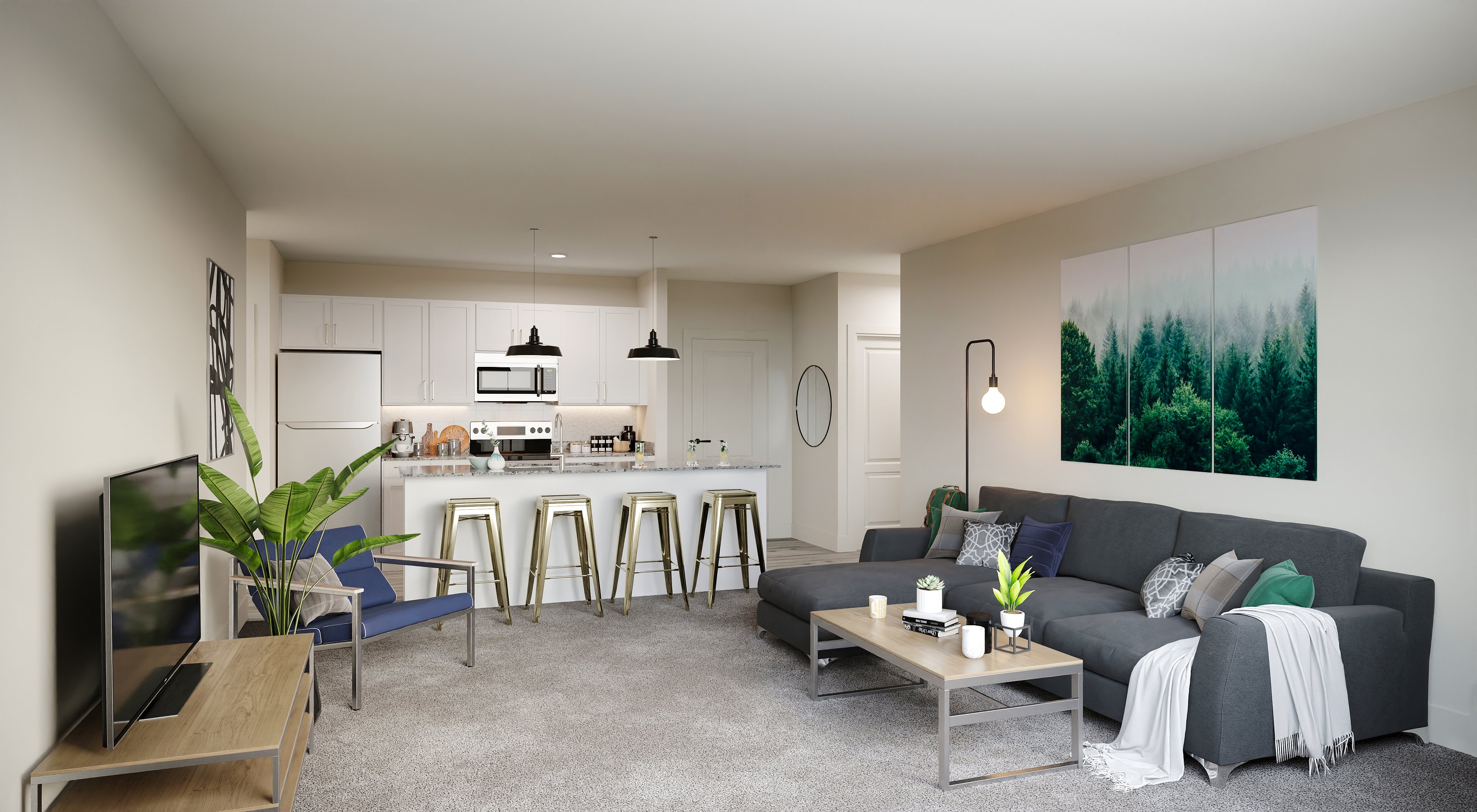 Between 3D rendered virtual tours and rendering services provided by LCP360, University Edge Student Living was able to exceed their lease-up goal with being almost 95 percent pre-leased. With a grand opening of August 17, the new student housing community hopes to see even more filled.
"Leasing is on fire right now. I am so excited for this team because they are reaching their goal," said Megan Womick, Marketing Manager at Coastal Ridge, the management company of University Edge. "We are hoping before Fall Semester starts to achieve 100% pre-leased at University Edge."
Womick has been with Coastal Ridge for over two years now and has had an important role with the project for University Edge Student Living. From organizing and sending construction files to choosing what features to include, Womick has been a primary contact with the team over at LCP360.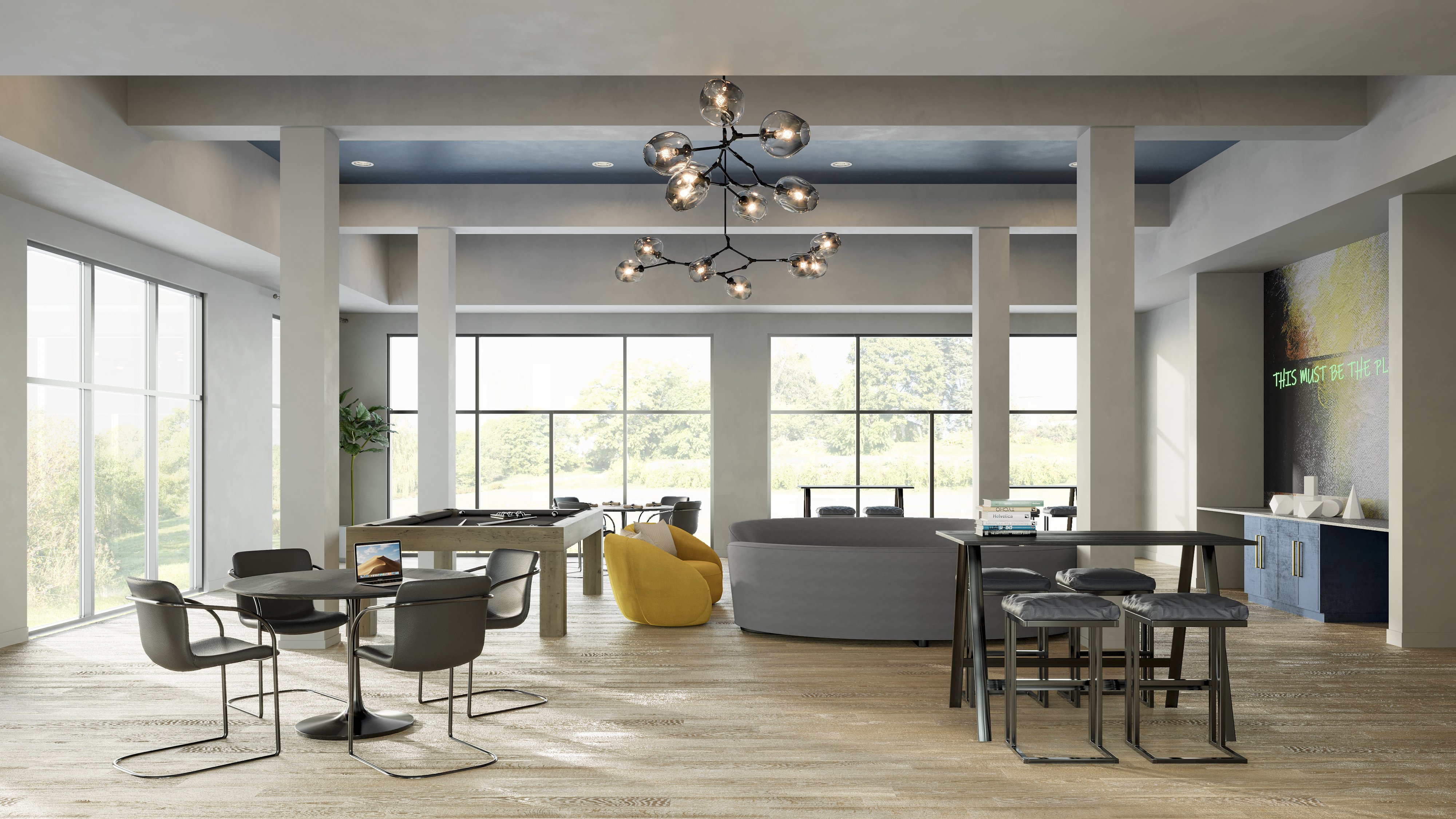 "I will not emphasize this enough, LCP's level of detail to everything really makes a difference," explained Womick. "We don't have to repeat ourselves. It's really great to see renderings come to life. When you put LCP's renderings next to the model photos, it looks just like the actual photo."
University Edge was thrown quite the curveball when COVID-19 hit East Lansing, but they found a way to not only engage with students searching for a place to live, but also get those leases signed using the Virtual Meeting Tool from Panoskin and walking prospects through those tours.
"This was really a way for us to show students what we have to offer at University Edge Student Living," explained Womick. "It was so great to have that because people did not want to come into the leasing office because of COVID-19, and it was easily accessible to show prospects the renderings and the animation."
But that's not the only way students are able to access the virtual tour. With the easing of restrictions and vaccines becoming available, more people were comfortable with coming to tour in person. Now that it's summer, University Edge has had to deal with the common challenge of students going home and not being able to do an in-person tour.
"If they do select a virtual tour option, we are able to send them a link and be on a live tour with the prospect. All of the renderings and animation are on there. It's great we are able to showcase that material."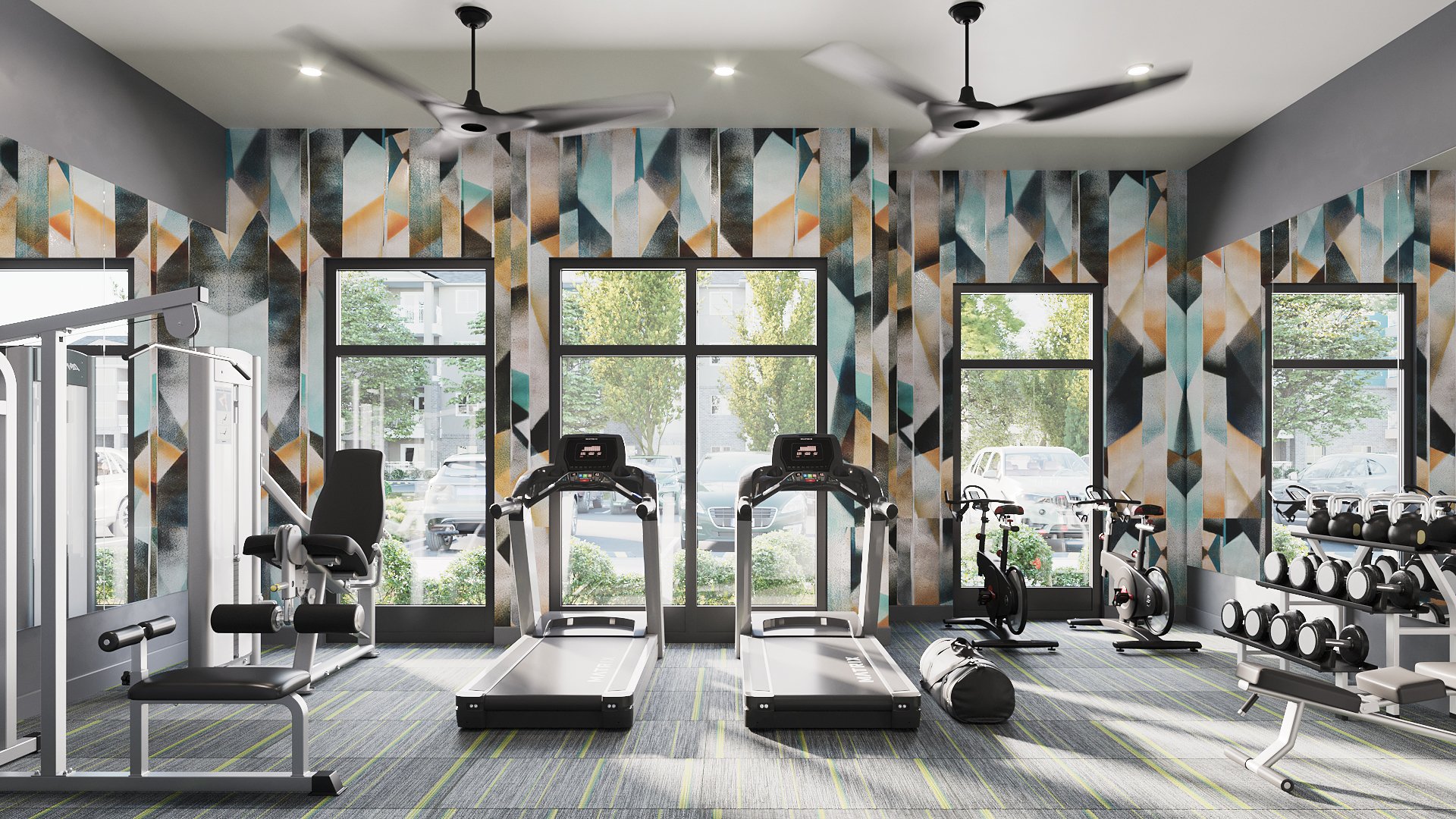 LCP360 provided flexibility for Womick and her team through this process and helped them feel heard with the services they needed to make sure University Edge Student Living was the success they wanted it to be.
"Everyone at LCP is so positive, nice and enjoyable to talk to. It's perfect to have that flexibility to really be heard and it has been a great partnership," said Womick. "We have more projects coming soon and I am so happy to be able to work with LCP again."