5 Ways to Improve Your Self-Storage Website in 2021
by McKenna Hogan, on Nov 19, 2020 8:30:00 AM
For most real estate professionals, especially self-storage facilities, websites have become the main resource for delivering information about a property or space in 2020.
Because your website holds so much importance in our digital age, below are five ways to improve your self-storage website in 2021.
1. Upgrade your digital content
As of right now, digital content is a main component for informing and engaging prospects. The more you show, the more space you can lease.
With that being said, keeping up with digital content in order to attract more consumers as well as stay above local competition will be the key to success in the new year.
Below are a few digital assets that are guaranteed to improve your self-storage website in 2021.
High-quality photography
If you still have yet to invest in professional property photography for your self-storage website, or perhaps need updated photos, now is the time to get photo shoots on your agenda.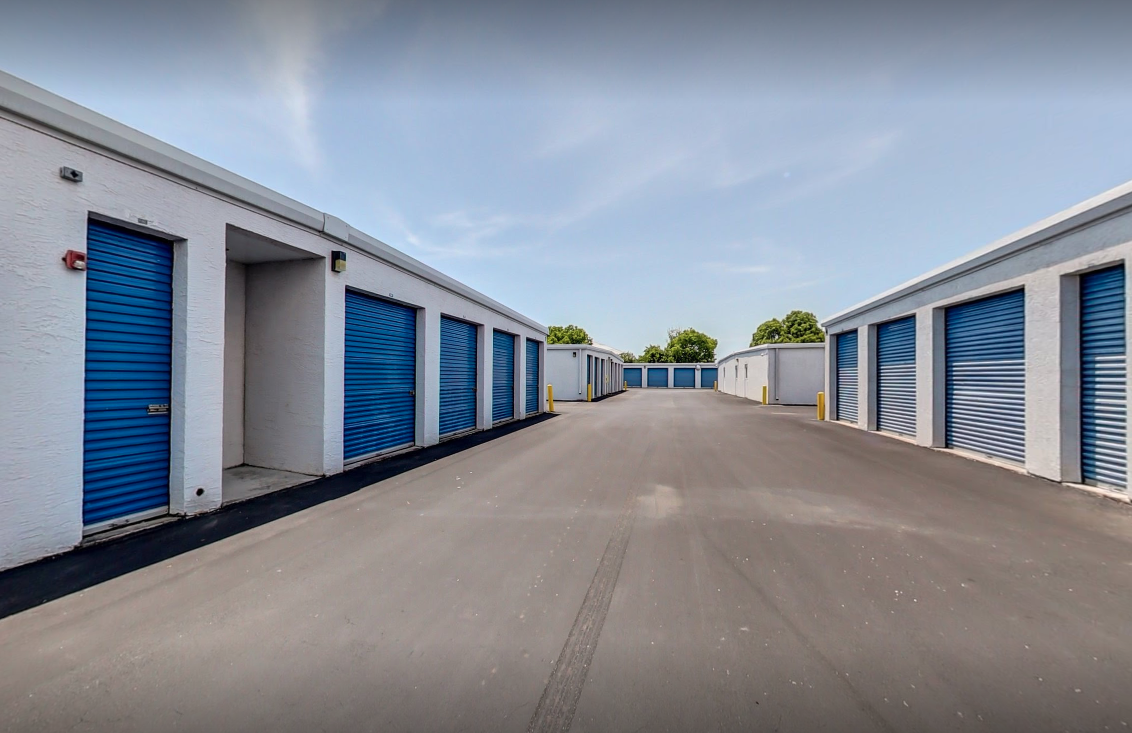 Photography is the bare minimum in self-storage marketing. This is because, during this new normal of online operations, consumers must have the assets necessary to make an informed decision based on a business's website. Photos give prospects the opportunity to discover what spaces you have available virtually.
Virtual tours
Virtual tours for self-storage units look a little different than virtual tours for other industries.
Since these units are typically pretty limited space-wise, a virtual tour that provides dimensions as well as measurements is typically the norm.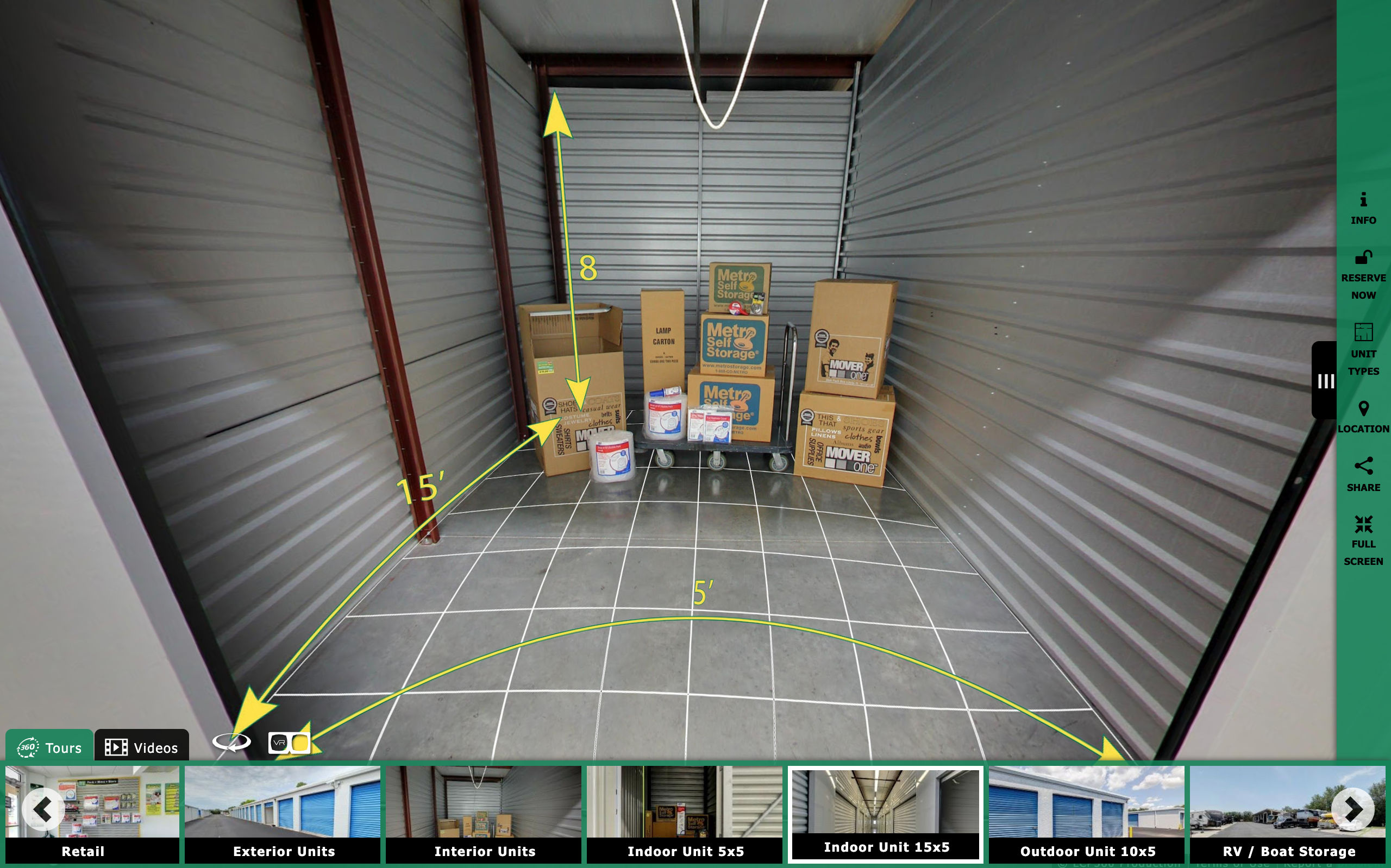 What this provides storage renters is a better visualization of how they can use one of your storage units.
In addition, prospects can also plan how they will utilize a unit and fill the space before even seeing it in person, which is excellent for individuals with busy schedules as well as those who'd prefer to limit exposure in public spaces during the ongoing pandemic.
Virtual staging
Virtual staging has become essential to real estate marketing amidst the pandemic—and that includes self-storage.
Due to their effective and budget friendly results, virtual staging is a quick and easy investment. Especially when considering all of the heavy lifting required to stage a unit.
Virtual staging, especially when it's added to a virtual tour such as the one above, can also be an excellent source of information regarding how a prospect can fill a space, which also helps in deciding what kind of unit an individual will need.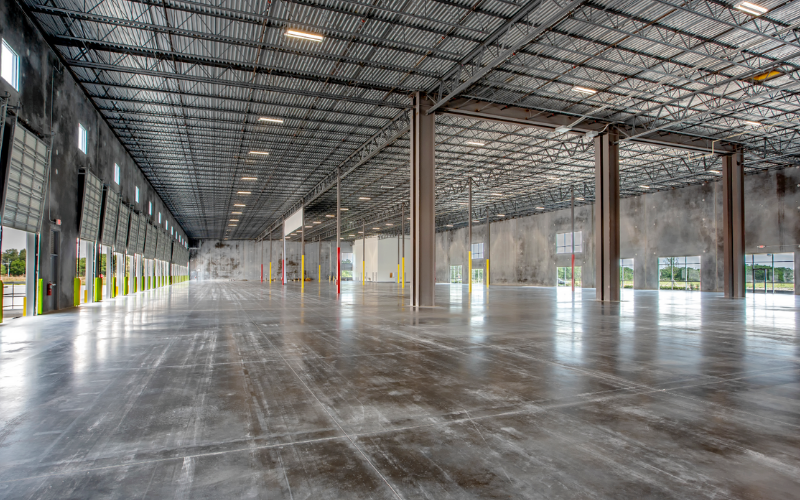 Aerial photography/videography
Drone photography and videography is an excellent real estate marketing tool—especially for self-storage facilities.
Perhaps a potential prospect would prefer a storage unit closer to the highway, or one in the middle. Drone footage has the ability to show prospects an entire birds-eye-view of the property so that they can pick out a unit without actually going in person.
Not to mention, it also helps prospects find your property easier within a local setting.
2. Conduct an SEO audit
This tactic is extra important when it comes to self-storage marketing strategies due to the fact that most consumers searching for a facility are looking locally.
And in order to stand a chance among local competition as well as boost your ranking in search results, regular SEO audits are a must.
A few ways to conduct an audit are listed below.
Keywords
Meta tags
Alt tags
External and internal links
Updated and high-quality content
For those real estate professionals that may be short on time and could use some assistance conducting an SEO audit, plenty of resources are available to help optimize your online presence.
An excellent way to boost visibility and build up search engine optimization is integrating with an ILS.
LoopNet, an ILS for commercial real estate and industrial properties, is an excellent outside resource to integrate your content with—especially your virtual property tour.
By having outside SEO linking back to your website, especially an ILS, you have a better chance of ranking higher in the local pack.
3. Optimize your Google listing
Briefly mentioned above, optimizing your Google My Business listing, connected to your website, with advanced digital content as well as SEO tactics will vastly improve your self-storage website.
Because consumers searching for a storage facility are most likely Googling "self-storage near me" real estate professionals should prioritize how prospects find their business and constantly work to improve the information that lives on a listing.
Along with these audits, managing your listing's reviews should be a top priority.
What consumers are searching for in businesses these days are transparency as well as a trusting relationship. And since it's more likely nowadays that prospects won't be meeting you in person, letting them know you care about your renters will look a little different.
4. Make online rentals available
If you're going to consolidate all of your digital assets within your website, why not include the option to rent from it as well?
By adding forms and applications to your online efforts, you can streamline the renting process by shortening the sales cycle while creating an entire virtual front door to your website.
This is especially noteworthy during a time where visiting a business in person may not be safe, and calling up a business on the phone to inquire about rentals isn't as convenient.
Provide everything a prospect would need to go through the entire sales cycle by adding online application solutions to your website for an easy and safe renting experience.
5. Incorporate widgets
Widgets are excellent tools for accessing quick and convenient resources within your website.
Below are a few examples of widgets that will improve your self-storage website in 2021.
Social media widgets
Google reviews
A chatbot
A virtual tour widget
Popup ads
FAQ
Contact form
Google Maps
A share button
As you can see, there are plenty of widgets to choose from. The difficult part, however, is picking the ones that will benefit your website the most, and then strategizing placement.
Regardless of which are chosen, widgets are an excellent way to improve your self-storage website in 2021.
Master your website technology
2020 was about just having the correct digital assets—2021 will be about improving your website as well as other resources to differentiate your self-storage business from local competition.
Learn more about our commercial real estate resources.