4 Marketing Ideas for Retirement Communities Future Residents Will Love
by McKenna Hogan, on May 10, 2021 8:30:00 AM
According to the National Center for Assisted Living, around one million Americans live in some type of senior living community, and that number is expected to double by the year 2030.
With the number of seniors increasing dramatically over the next decade or so, the number of senior living communities is expected to rise significantly as well, making it all the more important to start strategizing marketing ideas now.
To stand out among heavy competition, and to prepare for more seniors in your community, below are 4 marketing ideas for retirement communities that future residents will love.
1. Get heavy on amenities
Amenities are the hot item for all residential properties—including retirement communities.
If you already have marketable amenities, great! Be sure they're included in your digital content, like your property's portfolio, any virtual tours, and on your Google My Business listing so future residents can find them easily.
And since 83% of prospects do not have a provider in mind during their search, having a lot of quality content can make you stand out from the get-go.
If you don't have marketable amenities, below is a list of a few unique ideas that seniors will love.
An indoor/outdoor pool for water activities
A fitness center with senior-friendly equipment + classes they can take
A cafe or restaurant in house so they don't have to worry about leaving
A salon or spa
Classes/course they can take such as a cooking class or yoga class
A garden
On-site transportation
AI technology
Although there are many more, these amenities and services are not only popular, but almost standard in retirement communities as well as assisted living.
The goal is to create unique experiences that seniors will love and benefit from so that they are excited about your community.
Plus, they're great for marketing purposes!
| Related: 4 Senior Living Marketing Secrets to Prepare for the Silver Tsunami
3. Consider investing in virtual staging
When searching for a retirement community, there's nothing more off-putting than an empty room.
Not to mention, it's harder to understand the space and dimensions of a room with nothing in it for reference.
To help seniors understand and plan the layout of your available units, adding virtual staging to the mix will help significantly.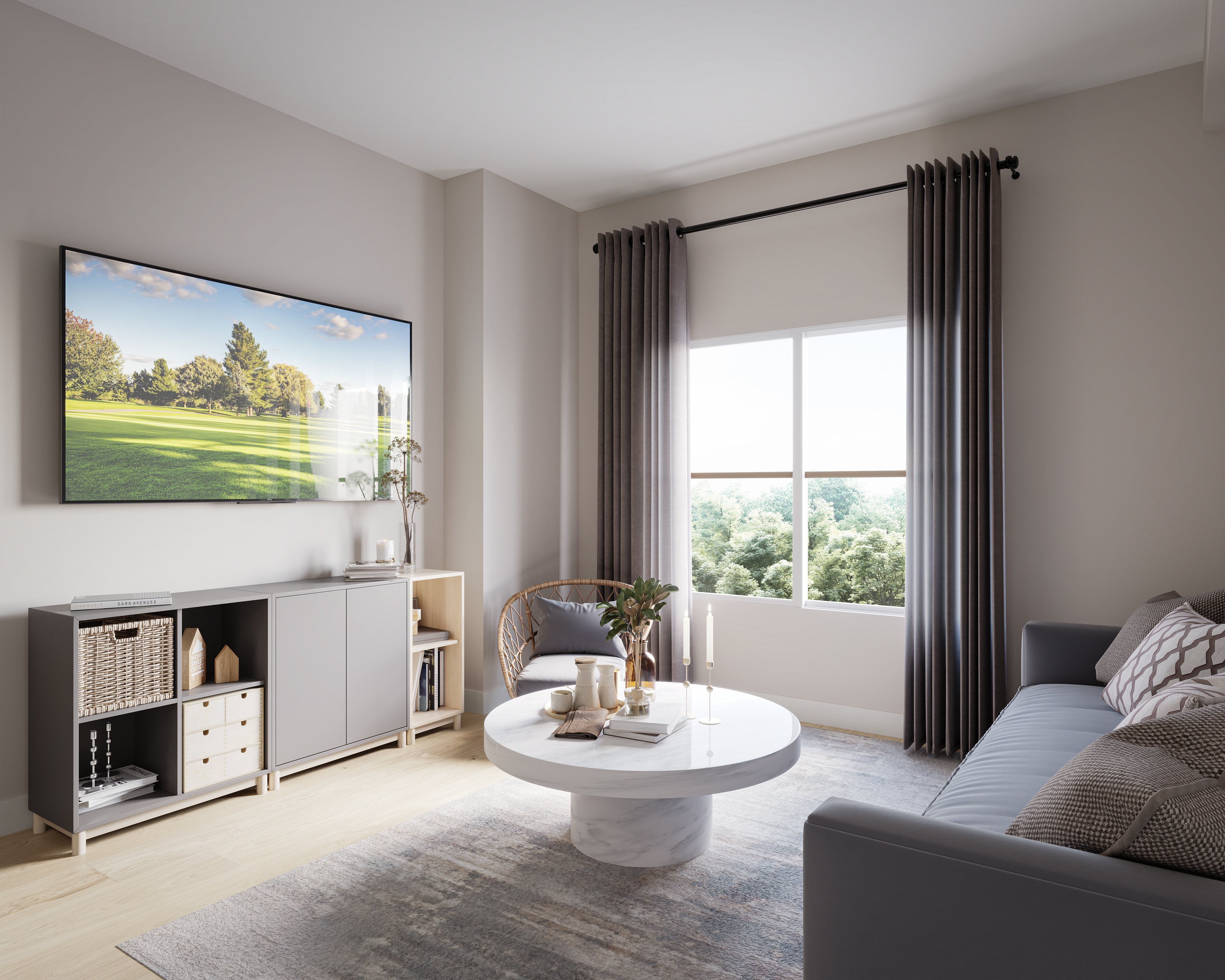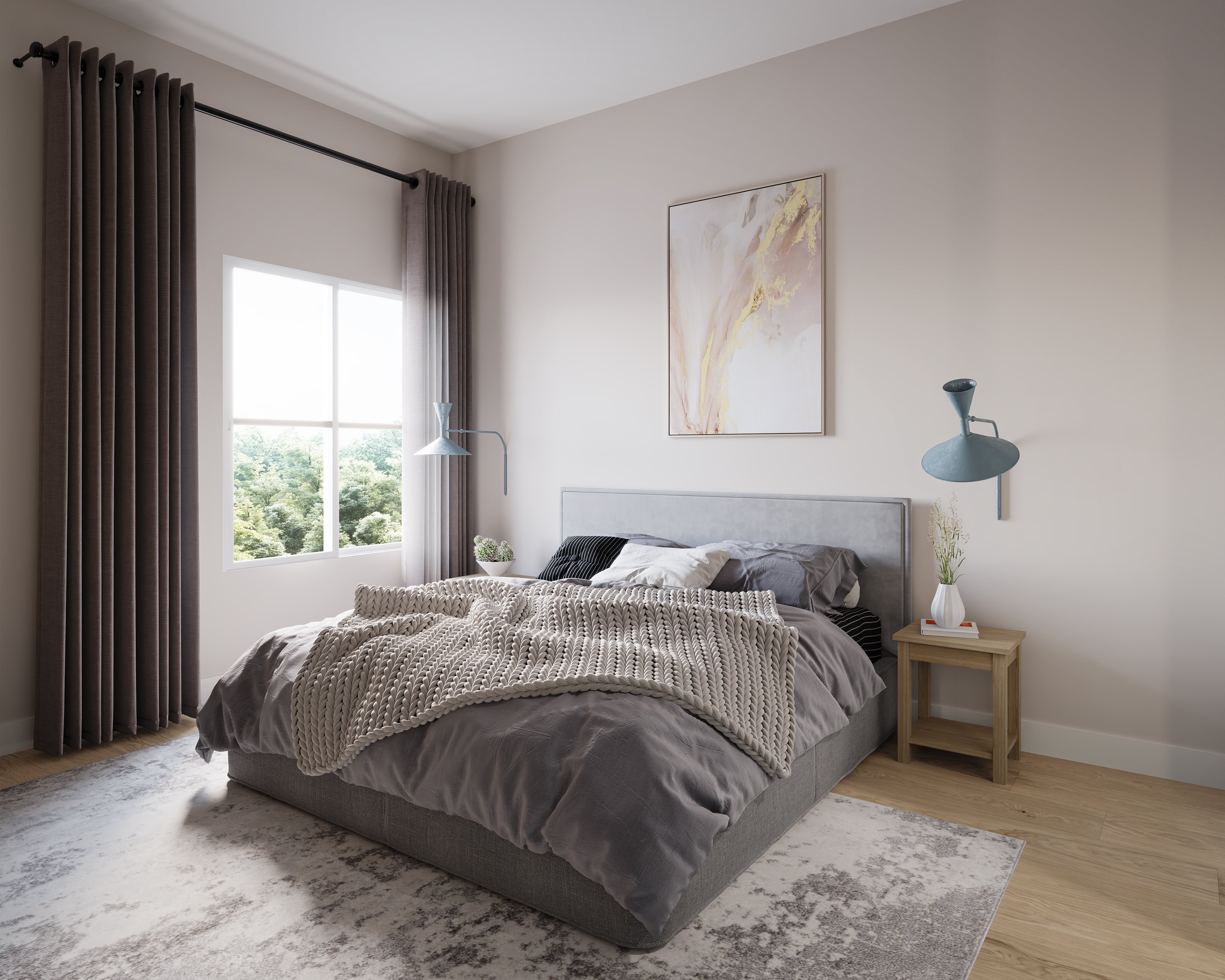 As far as marketing ideas go, not only does virtual staging boost interest, but it also shortens the amount of time a unit is on the market—oh, and the ROI definitely makes it worth it.
Get creative with your virtual staging to stand out to seniors and their families with some tips and tricks below.
Make sure to use color, but not too much so that it's off-putting
Be simple with decor—it should look livable, but too much may take away from its purpose
Use modern trends just like an apartment community would. Just because it's a retirement community doesn't mean it shouldn't look fun or stylish
Add plants or flowers to brighten up the image
Virtually staging a retirement community should be simple, but stylish so that seniors know they're top of mind.
As for how to market them, add staged images to the same places listed above, including social media and even post it to your business listing to get the most eyes on your content.
3. Step up your content
Other than digital content, an excellent marketing idea is to step up online content such as blogs, videos, social media, etc., if you're really trying to increase occupancy in senior living communities.
Seniors are looking for retirement communities that show they care, and are informative and helpful—not just the bare bones.
By creating informative blog posts about what you have to offer, helpful tips, or even what's going on locally can urge future residents to choose your community over others.
Seniors especially like to stay in the loop, so keeping them informed and interested - even after they sign a lease - will be important to the type of care they expect to receive.
In addition, asking current residents for referrals to use as marketing collateral will be great for building trust with potential prospects, especially since this move may be a difficult decision.
Similar to your blog and social media, posting any referrals or testimonials on your listings and website will ensure seniors and their families will be able to use previous renters experience as a catalyst for signing that lease.
4. Provide touring options
Every renter appreciates having options when it comes to the home search, especially during a pandemic.
And with some Covid restrictions lifting as more vaccines are distributed across the country, some retirement communities are starting to reintroduce in-person tours—which makes having options even more important.
Whether it be a virtual tour, video tour, or in-person tour - maybe even all three - you'll want to have a fallback option to cater to each renters' needs.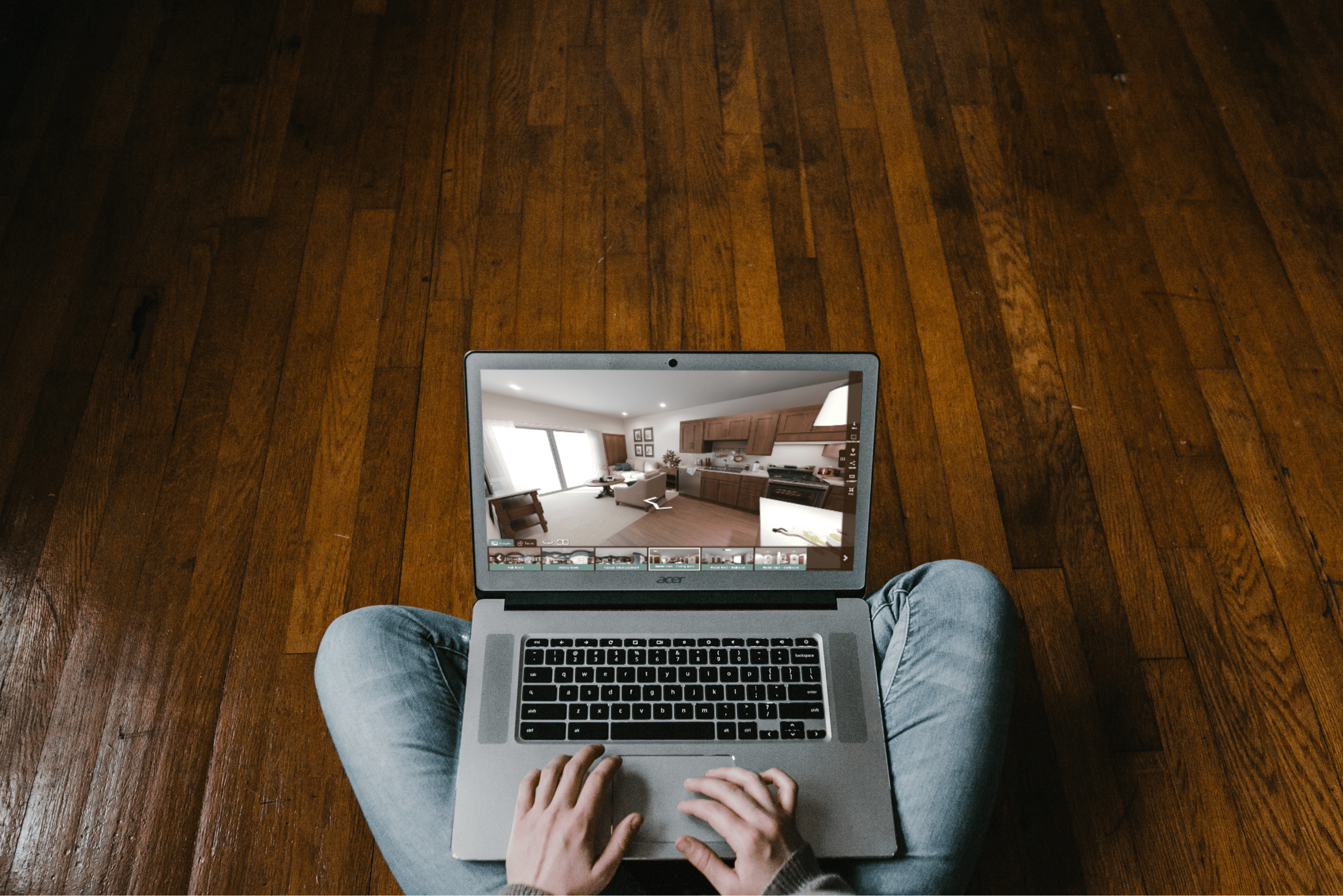 Not only will this be appreciated, but you'll also get more eyes on your property. And with virtual tours becoming pretty common in real estate, you won't want to be the one retirement community that doesn't have one.
Be sure to invest in a virtual tour service that provides the option to host a guided tour, such as Panoskin.
This brings the human element to digital touring that a lot of the older generation are looking for currently.
Not to mention, you can answer any questions they may have as soon as they have them so no part of the touring experience is lost.
Try to stray away from FaceTime tours, however.
Although they are technically a "virtual tour option," they are a bit less effective for older renters who might have trouble viewing a lower quality screen and platform.
Provide helpful and unique experiences
Overall, what future residents are looking for in a retirement community are options that cater to their needs, as well as unique experiences. The best marketing ideas are the ones that everyone will benefit from, and that take the home search to a new level of excitement, as well as comfortability.
LCP360 is a National Digital Marketing company located in Chicago specializing in photography, virtual tours, 3D renderings, video animations, virtual staging and floor plans. LCP360 offers multifamily, senior living and many other real estate industries a creative and innovative way to showcase space. By combining the best technologies from web marketing and panoramic photography, LCP360 has developed a best-in-class virtual tour web application that lets renters virtually tour a property from any location.