- Case Study -
The TourBuilder Platform
Understanding how clients use TourBuilder to enhance their virtual marketing strategies.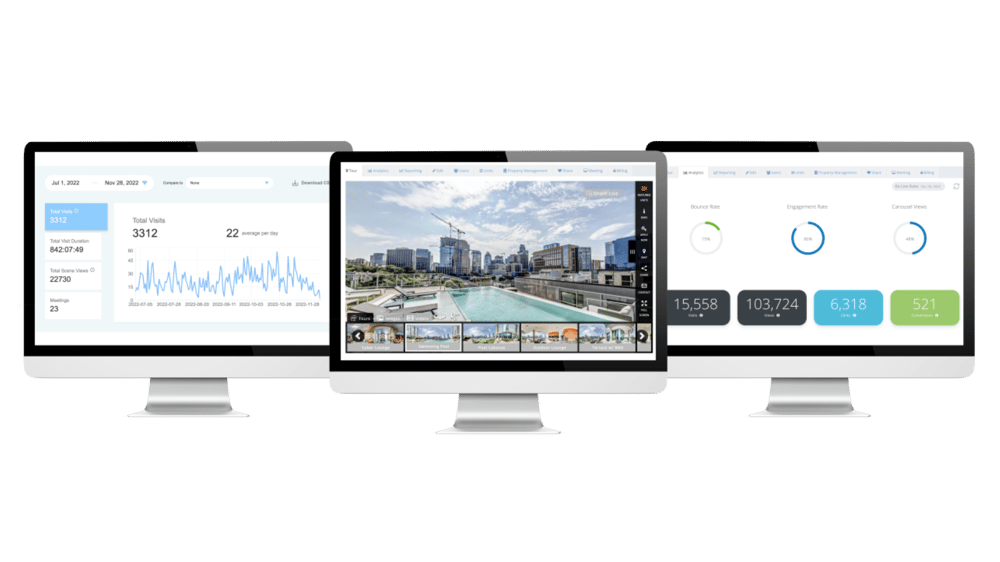 Download the Full Case Study
Overview
TourBuilder is LCP Media's proprietary virtual tour platform technology. This case study examines how clients have used TourBuilder Insights to enhance their virtual marketing strategies. We surveyed clients to understand how they used the product's benefits and its features. Our research found that most users actively monitor the performance of their virtual tours using TourBuilder analytics and reporting, and expressed high satisfaction with the product.
Users found that the ability to share the tour is the most helpful feature of TourBuilder.
Users reported they actively use TourBuilder Connect, the live virtual meeting tool.
Users are actively using analytics and reporting to view the results of their property tours.
TourBuilder users are either satisfied or highly satisfied with the product.
The Technology
TourBuilder Pro
Professionally-captured community virtual tours offer immersive 360-degree views and interactive features that showcase properties conveniently to potential renters
TourBuilder Insights
Provides comprehensive analytics and helpful tools for your TourBuilder virtual tours.
TourBuilder Connect
Enables live sharing of virtual tours by leasing teams and prospects via SMS, email, or a direct link.
The Opportunity
Apartment prospects are looking to interact more deeply with the communities they are interested in. TourBuilder Pro provides an immersive walk-through experience that goes beyond still photos, and videos and leads to increased engagement and conversion rates. TourBuilder offers valuable features, such as tour sharing, guided virtual meetings, and analytics data, to enhance clients' virtual marketing strategies.